Meta M36T2 Immobiliser Review
28 April 2016 | Admin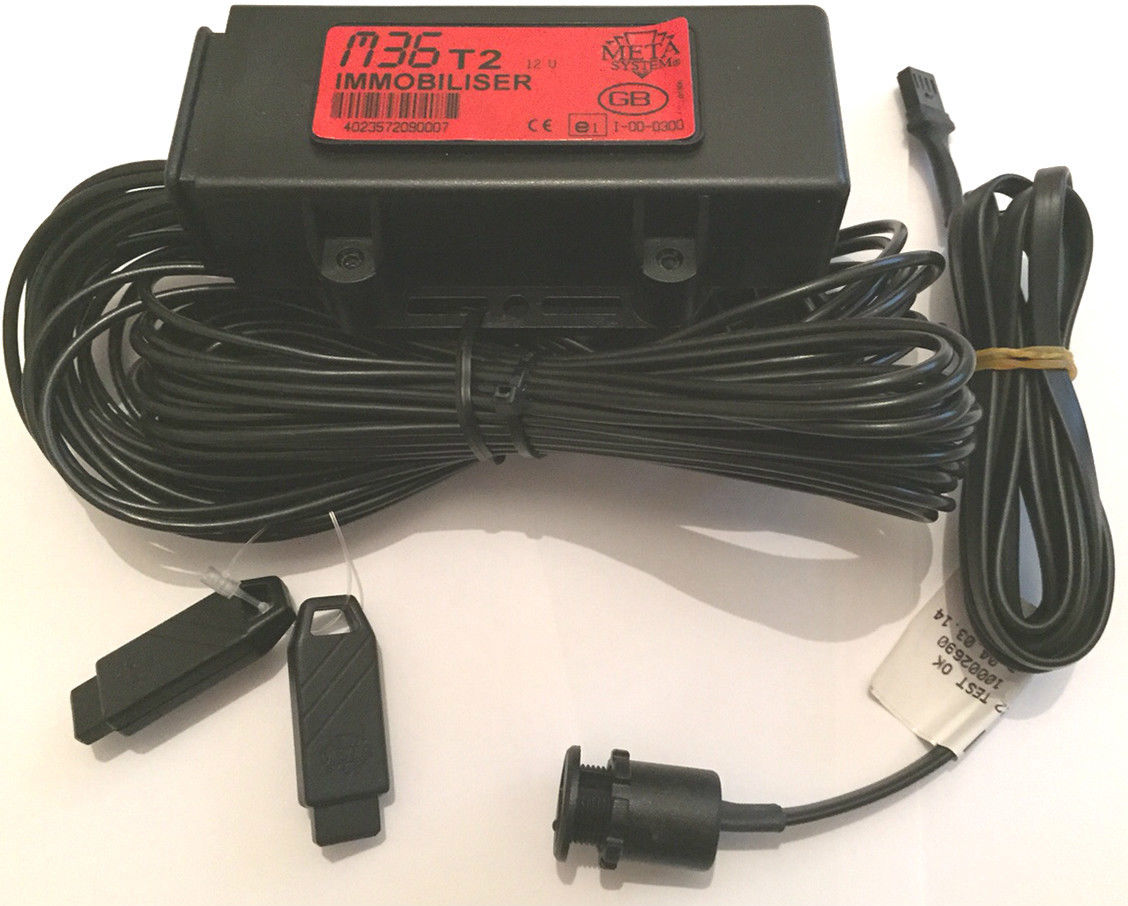 Meta have produced the M36T2 for many years and it has proven itself in the field as reliable and a high quality component. The ecu is ideal for hiding behind the vehicles dashboard with the choice of mounting the unit via screws or cable ties. The LED is a touch key override also, this is used to disarm the immobiliser when returning back to the vehicle.
All the wiring is black making it extremely hard to bypass. The main module is eproxy sealed which means the device is put together in the electronics factory and once complete and tested the whole module is filled with exproxy meaning a theif can't access the joins inside the unit.
All the wiring is heavy duty meaning it won't struggle with high amperage cuts within the vehicles harness. The touch keys are very slim and prove to be strong and reliable. If you would like to book an installation you can email or call us on 07525 068291.