Mercedes SLC Laserline Front Sensors Fitted Essex
27 October 2020 | Admin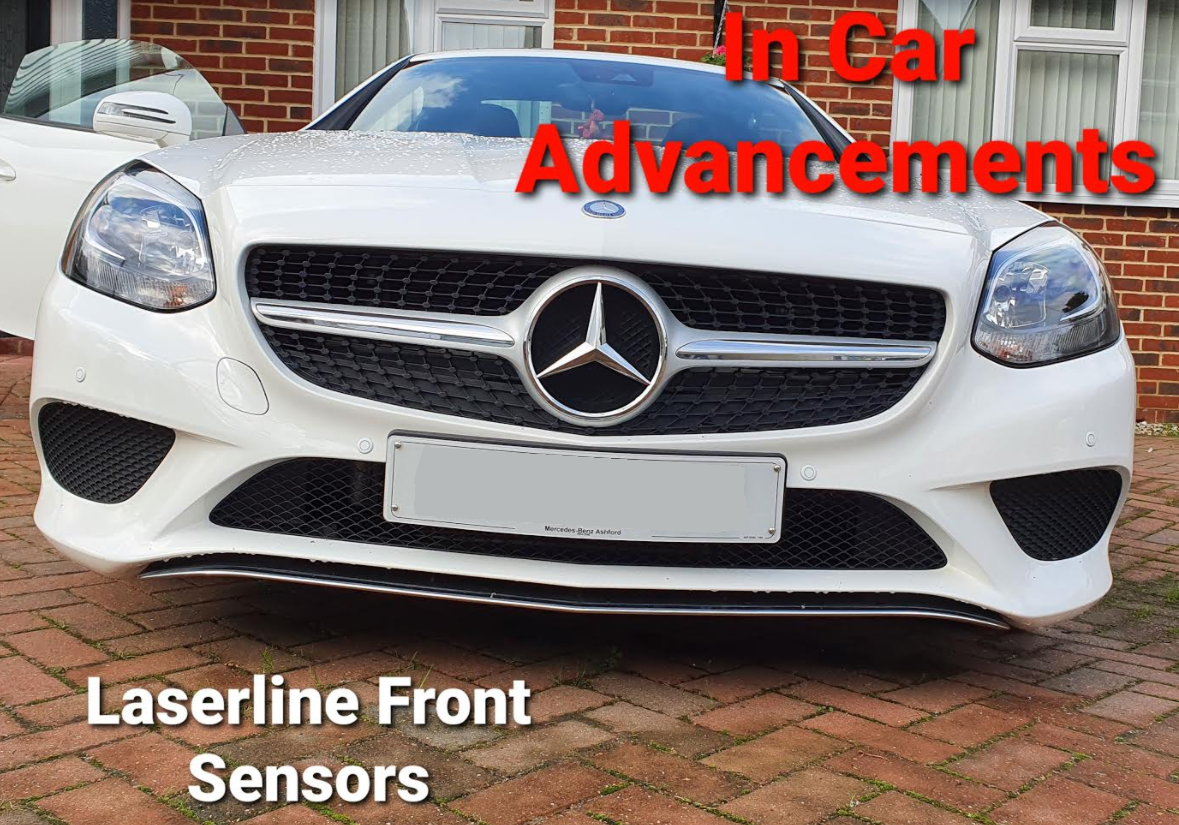 Mercedes SLC fitted with the very high quality Laserline front sensors. These Sensors are activated by a small sleek switch within the vehicles interior, you simply tap the switch and the small red light will become active. This means the sensors will wake up and detect any objects, they remain active for 30 seconds unless they are detecting any objects. If they are detecting an object they will keep active / on.
Laserline have been making very high quality parking sensors at there HQ in Italy for many years and they provide excellent performance and reliability. The sensors themselves are very small at less than 20mm and raised from the bodywork by less than 1mm you can rest assured on how sleek these will look when they are fitted to your vehicle. The sensors will detect objects up to 1.2 meters away ( The range is always shorter on front sensors ). These Laserline sensors have a very clear & nice sounding buzzer which sounds more like a factory fitted tone rather than an aftermarket china made kit.
With all our sensors we offer a full 3 year warranty for complete piece of mind. The sensors require very little maintenance other than simple car washing to keep the sensor heads clean there isn't any other input required. We installed front sensors to this vehicle but also install front and rear parking sensors if you require both doing, we are fully mobile and come to you in the local Essex area. You can call us on 07525 068291 to book your vehicle in.