Mercedes S-Class Thatcham Cat 5 Tracker Fitting Essex
23 November 2016 | Admin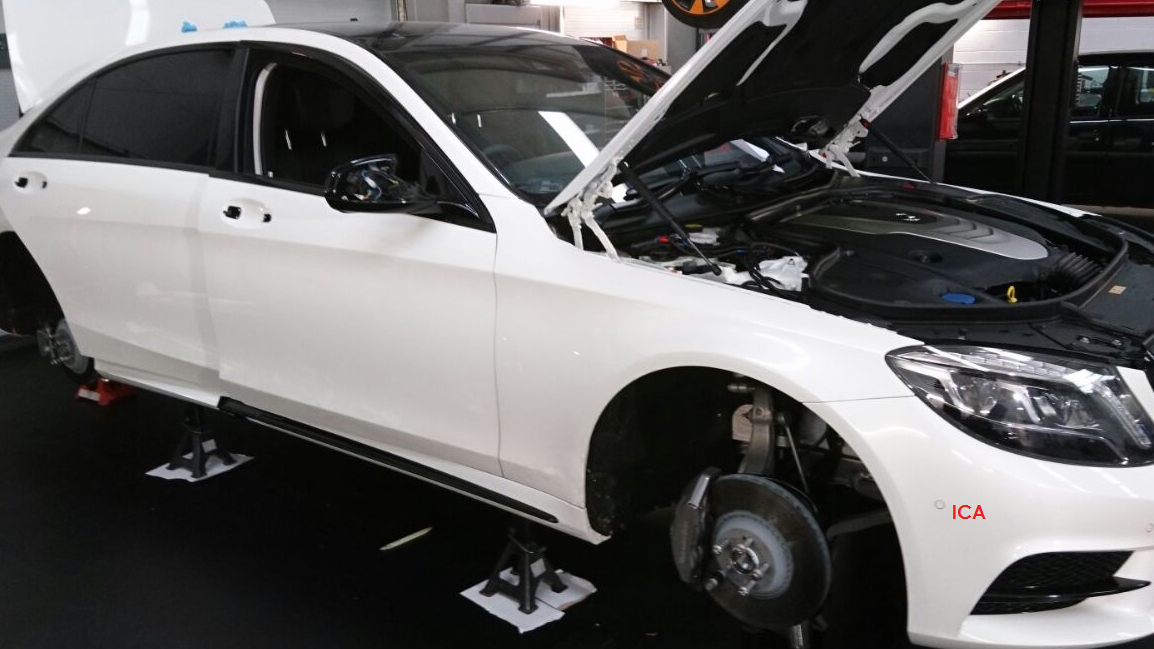 A brand new Mercedes S-Class just come from the dealership and went straight to the vehicle wrap company called DUB Customs in Basildon, Essex. The customer of this very nice white S Class wasn't taking any chances with vehicle tracking and wanted the very latest stolen vehicle tracking system from Vodafone Automotive. This new Cat 5 features a mobile phone app which allows you to log in via Android or Apple device and see the vehicles location and view past driving history.
The system is called Vodafone protect and connect 5 which is a completely new device which we now call the V3. It is extreamly small and is now more secure than ever before. This is a replacement to the old Cobra Cat 5 tracker which has now been discontinued so be careful if your shopping around. Remember we are the NO1 dealer in Essex dealing with high end prestige cars on a daily basis. You are in safe hands...
If you would like a Thatcham Cat 5 system supplied and fitted in Essex. Why not call us today on 07525 068291 to book your vehicle in. We offer many brands of Thatcham Cat 5 trackers from Vodafone, Smartrack, Scorpion, Meta.