Mercedes GLC 43 AMG Pandora Mini Fitted Chelmsford
17 September 2022 | Admin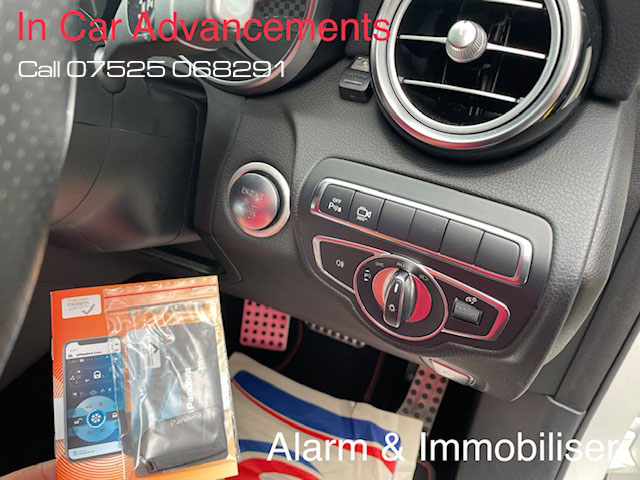 Mercedes GLC 43 now secured with the very best Pandora Mini BT Alarm & Immobiliser, the Pandora system uses an ultra-secure ADR tag which can't be cloned or range extended like the original Mercedes remote giving total security at all times. The Mini BT works in the background requiring no user action other than to simply carry a tag and drive the vehicle as normal. Without this Pandora tag being within range the vehicle will remain alarmed & immobilised.
We mounted the Pandora LED next to the drivers side air vent due to the customers requirement. However we normally mount this LED up high by the rear view mirror housing meaning it doesn't change the way the dashboard looks for example. The LED is the only item you see out the whole installation giving a nice sleek apperance. backed with the Pandora 118db siren which has a full onboard battery back up you can rest assured you are fully protected.
With onboard sensors as standard such as the dual zone shock, tilt and motion sensor along with protection for the doors and boot mean every zone on your vehicle is protected. The Pandora system arms through the original keyless entry buttons on the vehicles doors or you can use the original factory Mercedes remote. If you would like your Mercedes protected give us a call on 07525 068291.