Mercedes C Class W205 Stage 1 Remap Chelmsford Essex
27 September 2021 | Admin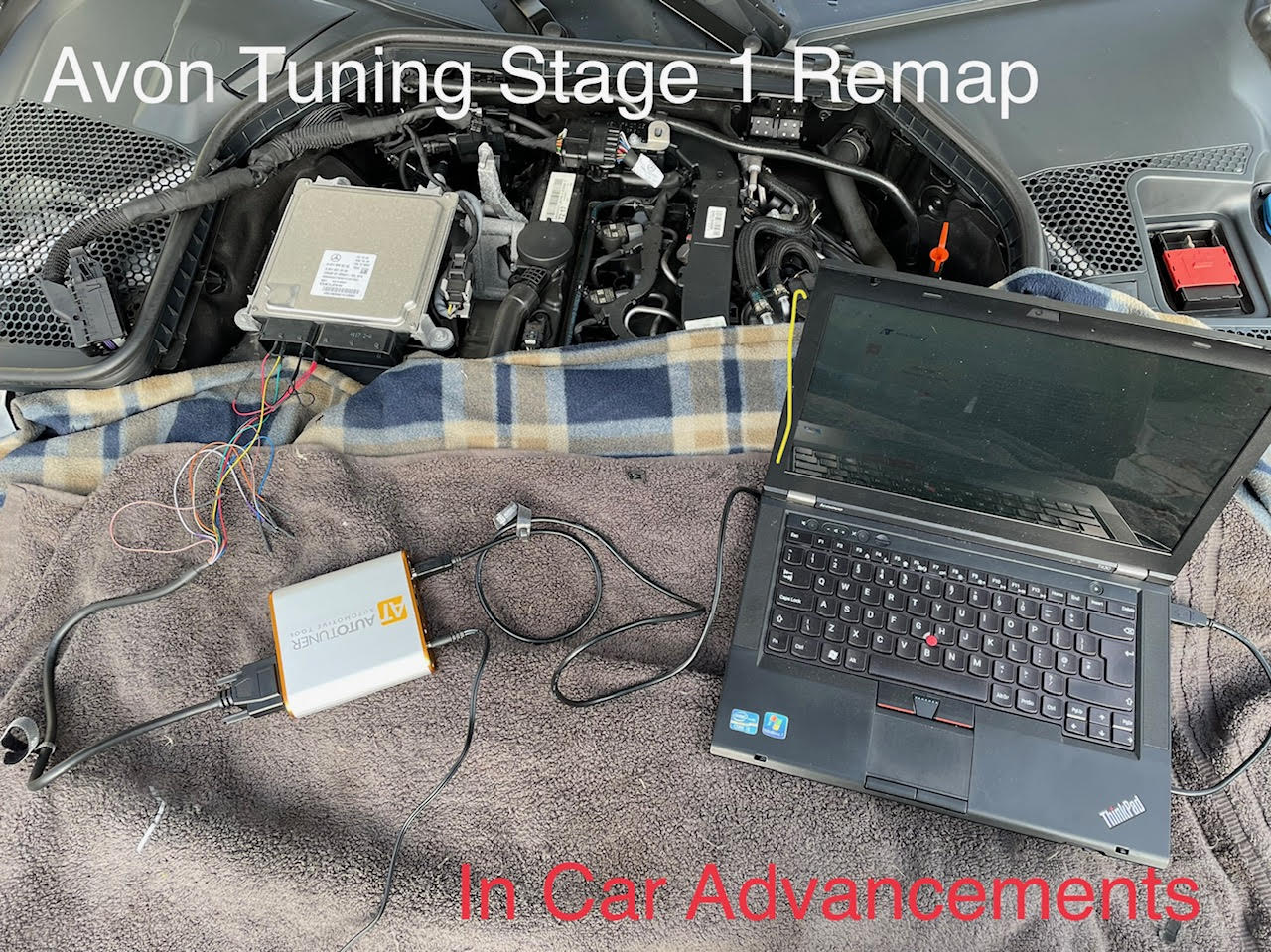 The owner of this excellent condition Mercedes C Class W205 was very unhappy with the performance and more important mid range performance. This was mainly due to the customer owning many bigger engine vehicles before hand such as the 3L diesels with a lot more torque in there standard form. After the Stage 1 Avon Tuning remap was applied by us it transformed the vehicle completely. The owner noticed the responsiveness straight away when taking the vehicle for a test drive.
This remap was done via Bench method which means we unplug the vehicles ECU and connect our pin out leads directly to the vehicles ECU's pins. By pinning out the ECU we can read and write data very quickly. Some of these vehicles take around 90 mins just to read the original ECU file via OBD. When we carry out a Bench remap it's a very stable method to read an ECU and get a full original file from the vehicle. Once this is downloaded we send this remotely to Avon Tuning for them to custom tune your original file. Meaning you will have a true custom remap.
A simple Stage 1 remap can give excellent gains on this vehicle such as 50 BHP and 100NM of torque. Best of all no other engine modifications are required for a stage 1 remap. All we check is that the vehicle has had all required servicing and that the engine is in good health, providing it is a stage 1 remap will cause no engine reliability issues at all.
We are a fully approved Avon Tuning dealer for the Essex area offering a fully mobile service / we come to you. You can view possible vehicle gains by visiting our Remap Page, Call Dave on 07525 068291 to discuss how we can enhance your vehicles performance.