Mercedes A Class 2021 Pandora Storm Fitted Brentwood
4 January 2022 | Admin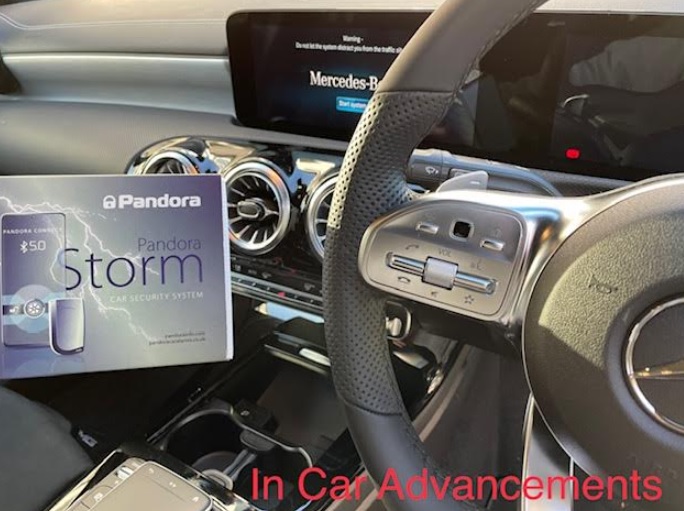 Mercedes A Class W177 2021 now protected by the Pandora Storm offering excellent protection by immobilisation. The Mercedes A Class is subject to theft the same as any other Mercedes and as such owners are looking to protect their vehicle. The Pandora Storm works in a hassle free way by simply disarming the immobiliser once it senses a Pandora ADR tag within range. The Pandora Storm doesn't require any form of input from the driver, simply get in and drive.
The Pandora Storm ADR tag needs a battery replacement once every 6 months on average meaning the system has very low maintenance. The Storm also has a mobile smartphone app which allows you to use your phone in an emergency to disarm the storm. The Storm is the most universal immobiliser in the UK allowing you to upgrade the system into a full alarm or even add GPS tracking in the future meaning you can upgrade with no issues at all. This allows you to get protected even if your budget doesn't allow so straight away.
The Pandora Storm LED can be mounted completely out the way meaning your vehicles interior will remain in the same way. All trims are removed and put back in a very careful way meaning you wouldn't even know your vehicle has been pulled apart. We can offer a simple immobiliser for your A Class or a fully loaded Pandora system with alarm, immobilisation, GPS tracking and GSM phone alerts. Call Dave on 07525 068291 to get your A Class secured today.