Mercedes A Class 2015 Rear Sensors Fitted Essex
10 April 2018 | Admin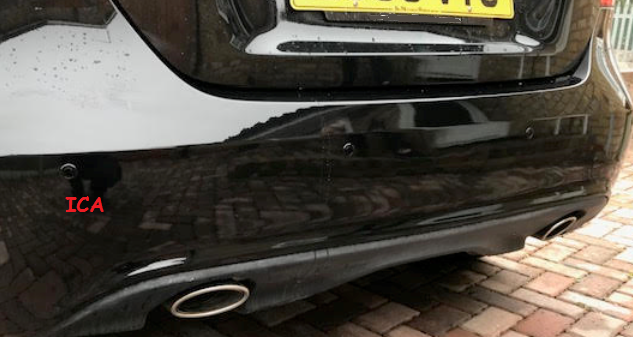 The Mercedes A class is a very nice vehicle but sadly unless very well spec'ed from the factory when ordering new. Very few come with parking sensors as standard. This is not an issue because In Car Advancements can offer parking sensors which are a fraction of the cost over Mercedes main dealers. For this customer we fitted the Standard gloss black sensors which match the paint very well on this vehicle. The kit has 4 sensors in total which are evenly spaced along the rear bumper. These sensors give an excellent detection range of 1.5 meters away meaning they will detect objects way before you get near them.
The parking sensors activate instantly when the reverse gear is selected meaning you will get 1 bleep to let you know they have become active. The buzzer will bleep faster and faster the closer you get to an object. The sensors will sound a constant bleep when you are 30 cm / 12 inches away from a solid object. We offer a full 3 year warranty on all our parking sensor solutions for complete piece of mind.
If you require parking sensors fitted front or rear to your Mercedes A class why not give us a call on 07525 068291 to get your vehicle booked in. Remember we offer full professional colour coding if required.