Laserline Can Bus Alarm Review
6 September 2015 | Admin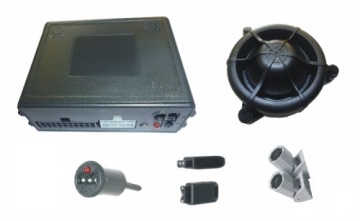 Laserline has got a very sleek Can-Bus alarm system which is suited to most vehicles from early 2006 on wards. Vehicles with this data platform can have this alarm added and it will seamlessly work alongside the factory remote control to allow arming on lock and disarming on unlock. Not only is this method secure it's a very sleek way of adding a Thatcham alarm system to your car or van.
This system also uses the state of the art override touch keys. many alarm systems use an emergency pin override code which is entered via the vehicles ignition barrel this is a nightmare for a customer if there original remote is broken and they are trying to turn the alarm off. With laserline you simply get into the vehicle with the alarm sounding and touch the override tag on the LED the alarm will simply disarm, this means you can carry on with your day and you don't have to worry.
The Laserline Can-Bus alarm can be custom programmed by the alarm engineer for your exact vehicle profile meaning it will alarm and disarm perfectly without the hassle and worry of having to wire each connection manually. This system has nice white ultrasonic sensors meaning they suit most new car interiors perfectly. And once this system is installed you have a full Thatcham Cat 1 alarm on your vehicle.