Laserline 691T Fitted Essex
28 December 2015 | Admin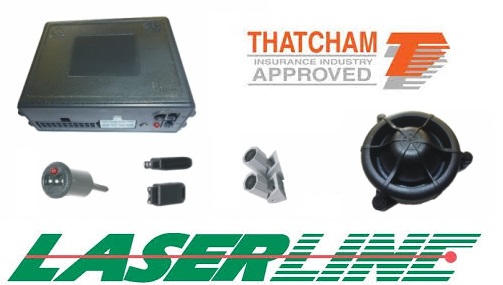 If your looking for a solid Thatcham approved vehicle security system, that you want to work (arm/disarm) from the original fob this is the one to go for. With high quality components and excellent back up and support in the UK you can't go wrong. With all the systems being made in Italy and not in China it is simply one of the best alarm brands. With the system being a Thatcham Cat 2>1 alarm system it can be installed to any vehicle after 1996 with an original fob and the alarm status will be a full Cat 1.
A couple of stories on the internet state the siren is not very loud. This is simply not the case providing the siren is fitted correctly it meets all Thatcham requirements when sounding @120db. The system unlike others on the market has the ability to turn off the interior motion sensors which means you can leave a person or pet in the vehicle and the alarm won't false trigger. A great feature I personally like on this system is the alarm can't be turned off or bypassed via the vehicles ignition meaning its totally secure once armed.
The override key is a touch tag which gets pushed into the LED if the alarm needs to be turned off and your original vehicle remote control fails. Due to this system reading your vehicles data on the can-bus system it is extremely reliable. We supply and fit the Laserline 691T in Essex by our mobile installation service at your home or workplace.