Laserline 24v Immobiliser Review
10 November 2015 | Admin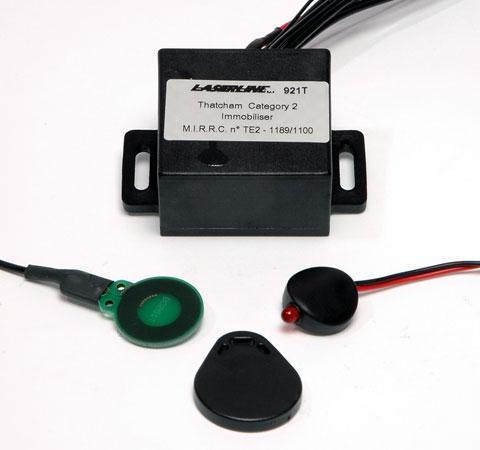 The best immobiliser ever made for 24volt vehicles. This system no longer carries the Thatcham Cat 2 approval for HGV vehicles but the kit remains unchanged. The immobiliser features all black wiring making it extremely difficult to attempt bypassing the unit. The main part I like about the system is the small override tag and transponder. The transponder can be hidden really well behind the vehicles dashboard, meaning only you would know where to swipe the tag along the dashboard. Even if a thief steals your vehicles keys they wouldn't be able to steal the vehicle unless they put the tag over the hidden area in the vehicles dashboard. This means it is more secure than any other system on the market.
The immobiliser unit is very small and can be mounted by cable ties or screws, the system also comes with a small LED which can be mounted on the vehicles dashboard or window screen warning people the vehicle is secure. The 921T 24volt automatically arms when you turn the vehicles ignition off after 30 seconds meaning you can never forget to arm the system. The disarming is done by simply waving the tag over the hidden area on the dash.
The Laserline 921T 24Volt also features a pin code override in case you loose your keys, this means the vehicle can be started in an emergency using the vehicles ignition to enter the override code, full details on overriding the system can be found in the user guide. We supply and fit the Laserline 24 volt immobiliser in Essex.