Land Rover Defender L663 Pandora Smart Pro V3 Fitted Ongar Essex
22 February 2023 | Admin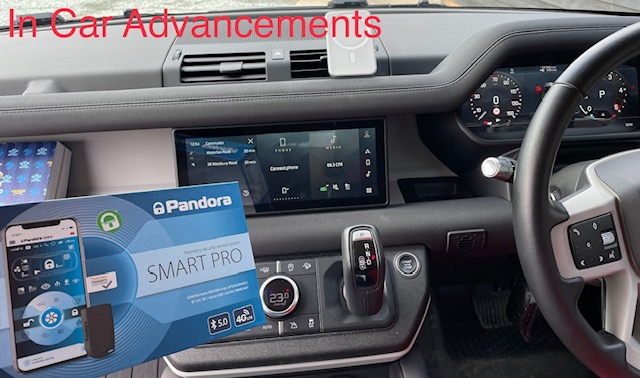 Land Rover Defender now protected with the Pandora Smart Pro V3 offering the ultimate security for your vehicle. This system offers a full alarm, immobilisation, GPS tracking and GSM phone alerts meaning if your vehicles attacked the alarm will sound and call you along with a text message stating what zone has been triggered. The Smart Pro is ideal for customers wanted to be connected with there car 24/7 meaning if anyone attacks your pride and joy you will know about it within seconds.
The system features protection for all doors, boot and bonnet, dual zone shock sensor to detect window smashing or impacts to the bodywork, tilt sensor which detects jacking up of the vehicle to steal the alloy wheels for example, the alarm also features an on board motion sensor which detects dragging or rolling of the vehicle. All these sensors will sound the siren and alert your smartphone if triggered. We install the Smart Pro in such a way you wouldn't even know it's been fitted to the vehicle meaning the vehicles dashboard remains sleek and nothing is visually changed. We install the small override button up out of sight on the mirror housing meaning unless your looking for it you won't see it.
The Pandora Smart Pro uses an ADR tag to wirelessly disarm the alarm and immobiliser when the tag is within range. The ADR tag can't be key scanned or cloned like the original Land Rover remote meaning it offers total security against these forms of attacks. We provide specialist security packages for these vehicles giving complete piece of mind when leaving your vehicle. You can contact us on 07525 068291 or Sales@in-car-advancements.co.uk.