Land Rover Defender Autowatch Ghost 2 Fitted Essex
14 September 2021 | Admin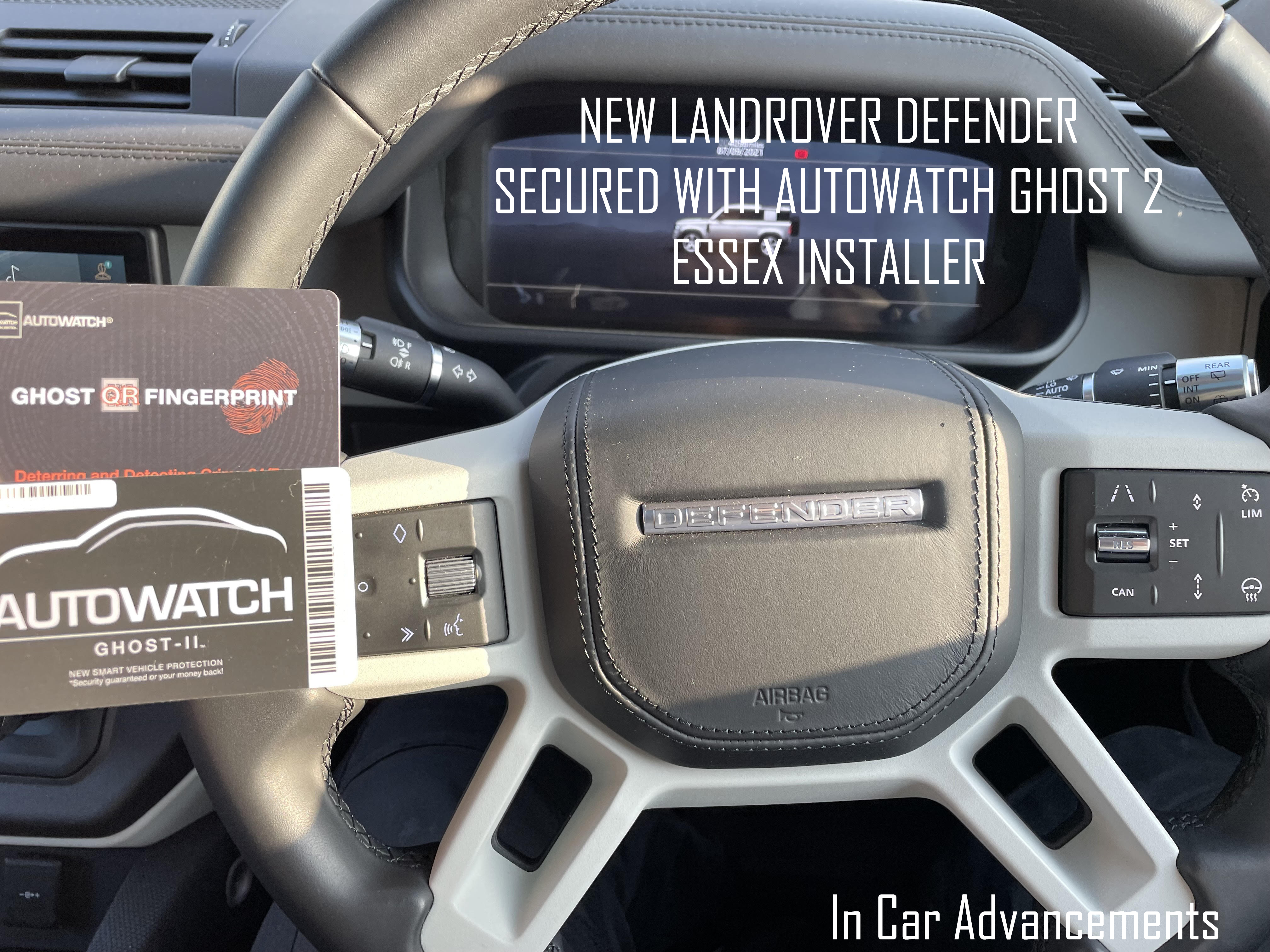 The Land Rover Defender uses exactly the same running gear as many other Land Rover vehicles meaning theft is a worrying part of ownership. This owner wasn't taking any chances and wanted a hidden immobiliser which doesn't change the design or look of the vehicle in anyway at all. The Autowatch Ghost is perfect due to the vehicle remaining unchanged to the eye. This is good for 2 reasons and the first being no one would know that any security is installed due to it being hidden and no interior mounted LED's. The 2nd reason is even a dealership wouldn't know anything is installed, the ghost has a feature called service mode meaning you can remove the ghost from the vehicle. The Ghost will allow engine starts, software updates and remapping without the need of telling anyone you have an immobiliser installed.
The system is put into service mode by following a simple method as per below. Ignition on, enter pin, await double flash, passanger window up 5 times, await 5 flashes back. This then allows you to drive the vehicle without having to enter the code. The Ghost will automatically exit this mode if you drive over 31 mph for more than 15 mins or you turn the ignition on and enter your normal pin code. The Ghost is also Tassa approved which means more insurance companies are accepting the Ghost as an approved form of security.
The Ghost works very well on this vehicle but only has a small selection of buttons to choose from. You will not be able to start the vehicle unless your custom created pin number is entered. We are the original installers of the Autowatch Ghost in the Essex area, You can call us on 07525 068291 to discuss your requirements or book an installation.