Land Rover 21 Onwards How To Change Autowatch Ghost Pin Code
13 October 2023 | Admin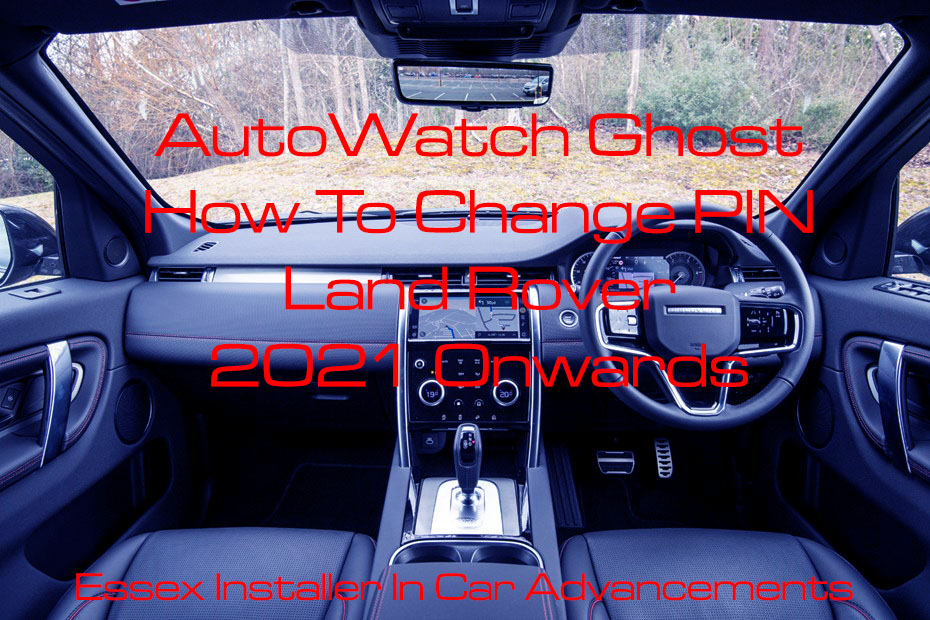 If you have a Land Rover / Range Rover 2021 onwards model with the new style steering wheel ( See image above of the new steering wheel ) and have an Autowatch Ghost fitted you might find the Autowatch change pin sequence is wrong within the user guide & on the rear of the emergency card, as such we have created a guide below on how to change the pin on these 2021 onwards models. The original user guide asks you to use the accelration pedal, this is incorrect. 2021 models you use the HIGH BEAM FLASH.
On our installs we use the High Beam lamp for indication due to it being the most reliable.
How to change your Autowatch Ghost pin
Ignition On
Enter PIN
Await Double Flash
Pull HIGH BEAM FLASH Towards you and HOLD blue light will appear on dashboard ( HOLD means don't let go )
Enter Pin Again
Wait 5 seconds THEN let go of the high beam flash stalk
The High Beam lamp will flash every 3 seconds
Enter Your New Pin Code
Await 3 Flashes Back ( from the high beam lamp )
Enter Your New Pin Code Again
Await 2 Flashes Back ( from the high beam lamp )
Ignition Off
Your Autowatch Ghost has now been programmed with your new pin sequence, if your worried about forgetting your pin sequence save a note of it within your locked smartphone or create a private video on your smartphone.
Had an Autowatch Ghost installed by us on your Range Rover 2021 onwards model and need further help? call us on 07525 068291. If your Ghost has been fitted by another company please contact them for technical support.