Lancia Stratos Thatcham S5 Tracker Southend Essex
8 March 2023 | Admin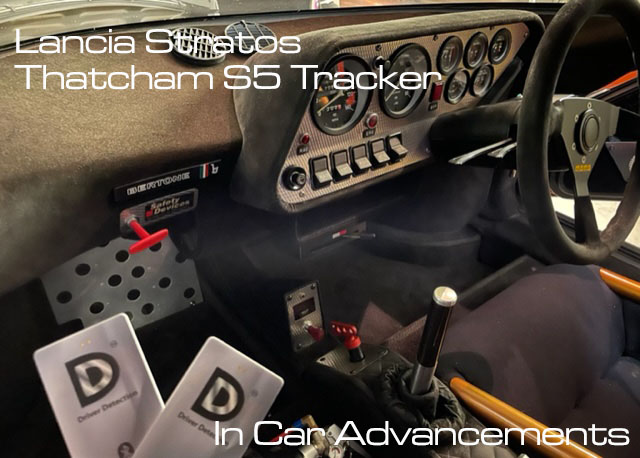 An amazing example of these stunning cars the Lancia Stratos which required a Thatcham S5 tracker due to insurance cover. The insurance wouldn't cover this vehicle for theft until a S5 Thatcham approved device had been fitted. We suggested the Global Telemetrics Thatcham S5 device which offfers excellent protection. This system must have a D-ID ADR tag present when the vehicle is driven, without one of these tags Global Telemetrics will phone and ask why the vehicle is being driven without an ADR tag. This gives you the fastest recovery time possible due to being instantly alerted of a theft.
This device is installed in a covert manor meaning you wouldn't even know a tracking system has been installed. This system also features a mobile smartphone app for Apple and Android. Which allows you to view the location of the vehicle and previous routes the vehicle has taken. The app allows you to also view important information such as battery voltage ( ideal for a classic car ).
We work on all types of vehicles such as high value prestige classics and every day vehicles such as Fords, Mercedes and BMW's for example. If you require a Thatcham approved S5 tracker fitted you can call us on 07525068291 or email Sales@in-car-advancements.co.uk
We provide Thatcham S5 and the entry level Thatcham S7 trackers to meet all your insurance needs.