Hyundai I10 Laserline Rear Parking Sensors Fitted Ilford Essex
30 July 2021 | Admin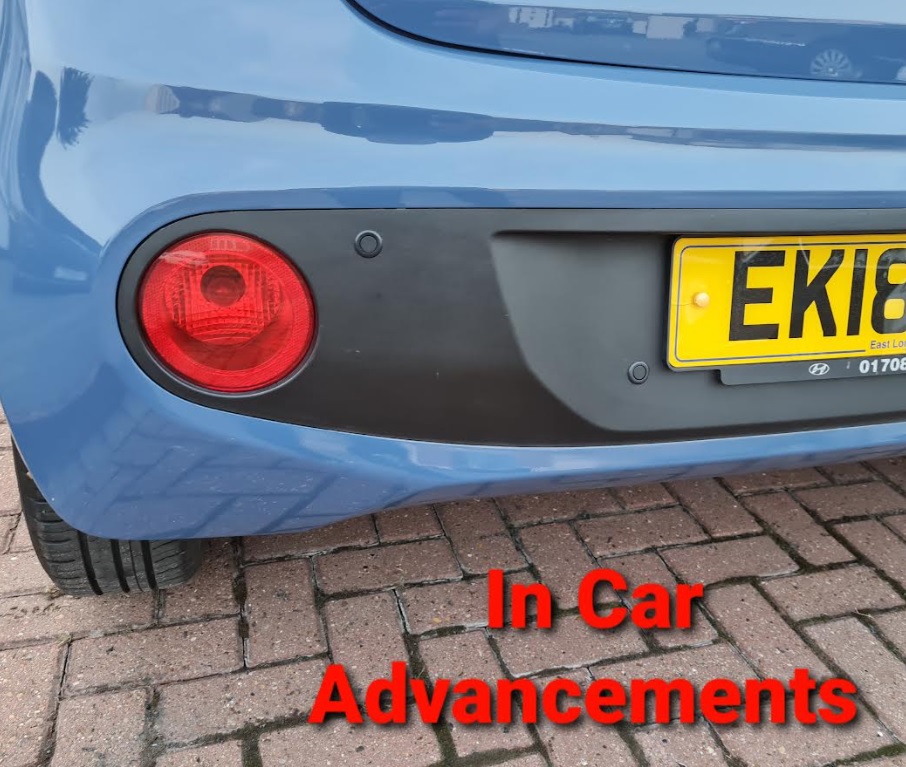 This Hyundai I10 has now got rear parking sensors fitted to give the owner complete piece of mind when reversing. By selecting reverse the sensors play a 1 second melody tone to let you know the sensors have become active. Once the sensors are active they start detecting objects from up to 1.5 meters away giving more than enough notice of any objects which may be within your reversing path. The sensors will go to a constant tone when your 12 inches away from an object meaning you can still walk round the back of the vehicle to open the boot if required.
Due to these sensors being made by Laserline in Italy they will last for many years and offer an excellent and reliable service life meaning you can be assured of a high quality product. Laserline has been making parking sensors for many years and we have found they have the most reliable parking sensors over many other brands. Due to a huge amount of parking sensors being made in China and having poor quality control issues, we only fit parking sensors from the best brands.
Inside the vehicle mounted at the rear is a small buzzer which is the part that bleeps faster and faster the closer you get towards an object. The sensors themselves sit perfectly within the matt black trim on the vehicle giving a nice sleek appearance. If you require a professional rear parking sensor installation you can contact us on 07525068291.