How Ford Fiestas are stolen
18 June 2015 | Admin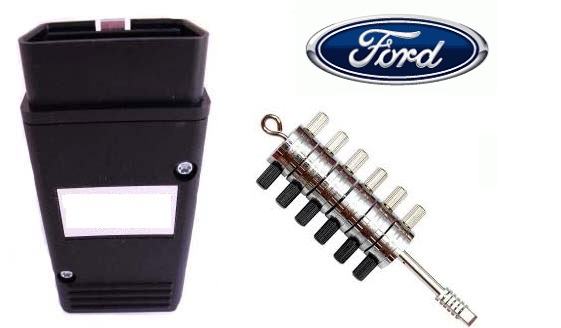 If you have had your Ford (Focus, Fiesta or Transit) stolen in most cases even the police are confused to how it has happened. We reveal the methods car criminals are using everyday to defeat the standard Thatcham security currently on your ford as standard.
The common problem with today's cars is the OBD port is used for Diagnostics and for programming new remote controls. The issue has got worse since China started producing tools which plug into the OBD to only program new keys into the vehicles ECU. These start from as little as £30 and anyone can buy one online.
To steal the Ford they will simply pick the drivers door lock using the Ford turbo decoder above and unlock the door, Most Fords don't have any form of security so they simply open the drivers door and plug in there key OBD programmer. If it's an ST they will normally lower the drivers window glass or smash it to disarm the alarm via the OBD port before opening the door, otherwise the standard Ford alarm will sound.
When they are sitting in the drivers seat they can simply turn the ignition to the second stage and plug in there programmer, 15 seconds later they will have a new working key programmed and they can drive away. Which is scary because this can all be done within 45 seconds from start to finish.
You will now be asking what can I do to protect my Ford (Focus, Transit or Fiesta). We can offer a fully aftermarket alarm and immobiliser upgrade which will prevent the OBD port from working meaning a new key can't be programmed. We can offer performance car alarm systems from Cobra, Clifford and Viper meaning we give a large choice in terms of features and protection.
You can view our range on Car Alarms or Contact us to get your Ford protected today!