Honda Civic Kenwood Double Din Fitting Essex
13 June 2018 | Admin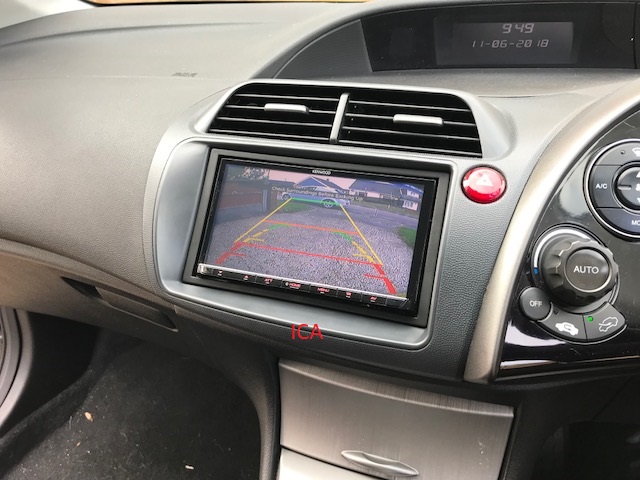 The Honda Civic from 2006-2012 has little features as standard. Many owners are looking to do what they can to give the car a facelift in terms of the audio system, we suggest upgrading the unit to a double din system. This will give you an excellent range of features such as Radio, USB, Bluetooth handsfree, Bluetooth Music streaming, Bluetooth handsfree. On this install we also fitted a reverse camera which looks fantastic when selecting reverse. The vehicle needs to be completely striped in order to allow a double din headunit installation to go ahead. This is not a simple diy job that many wish to take on themselves, With the correct fitting parts we can keep the steering wheel controls and the original clock working meaning you don't loose any functional parts of the original system.
Fitting a double din will not only increase the value of your civic but it will also bring your basic media experience into 2018, with some of the latest Kenwood or Pioneer units offering car play for Apple and Android devices. It makes it super easy to connect your phone and have lots of features available. such as Maps and spotify.
We offer lots of audio and multimedia options for many vehicles in the Essex area via our fully mobile installation / fitting service. Give us a call today on 07525 068291.