Genesis GV70 Pandora Storm Fitted Benfleet Essex
14 January 2022 | Admin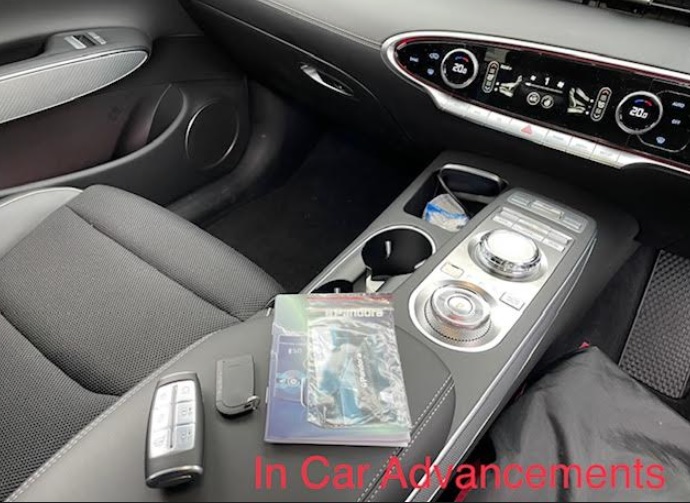 Not a vehicle you see every day and as the main reason the customer wanted it secure, this Genesis GV70 is now protected by the Pandora Storm immobiliser. The customers concern was key cloning and scanning attacks to steal the vehicle. Now the vehicle has a Pandora Storm installed it simply won't allow the vehicle to start without a Pandora ADR tag near the vehicle. This Pandora ADR tag simply sits on the vehicles keys and allows you to use the vehicle as normal / you wouldn't even know an immobiliser is present.
The Pandora Storm is perfect for a customer that wants a secure vehicle but doesn't want the hassle of entering codes every time they enter the vehicle. The Pandora Storm comes with 1 ADR tag as standard however more tags can be purchased if needed. For example if more than 1 person drives the vehicle it might be wise to have a spare tag. The Pandora Storm also features a Smartphone Bluetooth app which allows 1 phone to be paired into the Storm, this means your smartphone can be used as an ADR tag in an emergency.
The Storm features a 4 digit pin which can be entered via the LED to allow the immobiliser to be bypassed in an emergency when an ADR tag or a smartphone is unavaliable. This gives you 3 methods of disarming the immobiliser if needed. The Pandora Storm also allows you to upgrade the system to include GPS tracking and GSM phone alerts in the future if required. If you require your Genesis GV70 secured we can help! Give us a call on 07525 068291.