Garmin dash cam and Sat Nav
25 September 2015 | Admin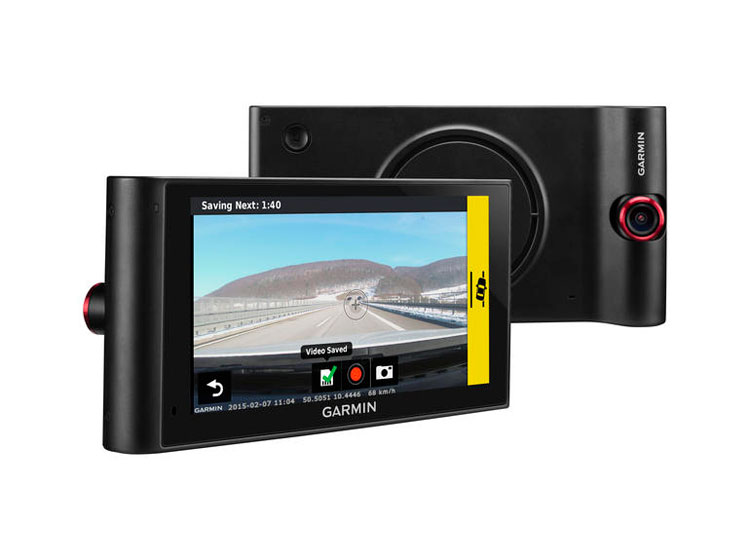 The new Garmin NuviCam is the latest sat nav to be released by Garmin. It features a small camera mounted to the back of the device meaning the system offers sat nav to get you to your destination but also offers a full colour rear mounted camera. Garmin have been known for many years providing the very best sat nav applications for all vehicles such as cars, hgv, and marine.
Sat nav systems have changed a huge amount over the years and now they feature free lifetime updates on maps this can be uploaded by your computer at any time. With traffic updates while your on the road you simply can't go wrong with the Garmin NuviCam sat nav. The device has a really small and neat mount which secures it to the vehicles window screen.
The unit has a 4GB sd card which comes with the unit as standard. If you are going to use this as a full time dash cam and you do a huge amount of driving it would be wise to upgrade the SD card for the best results. The system comes with an in car cigar adaptor which allows you to plug it in and charge the device while on the move.