Front Van Deadlocks Do You Need Them?
16 August 2016 | Admin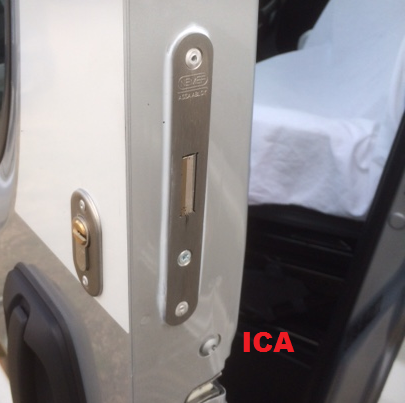 Many customers ask, Do you need deadlocks fitted to the front doors along with the load area of the vehicle? OK.. The load area such as sliding and rear barn doors are the most common doors to be secured with Thatcham deadlocks to protect your tools in the rear of your vehicle. But some customers simply want the best piece of mind when leaving there vehicle. Deadlocks on the front doors stops anyone gaining entry by simply opening the door and getting it.
With Thatcham approved deadlocks on the front drivers and passenger doors it makes it much more difficult for a thief to get into the cab, the only way they can gain access is by climbing in through a window and this is never a easy task with broken glass everywhere. Being Thatcham approved the cylinders are ultra secure and look very neat from the exterior of the vehicle.
The main reason on protecting the front doors is to stop anyone simply getting into the cab and allow them to try and program a new key, meaning they would have difficulty stealing the vehicle. It is always worth while thinking about adding a fully Thatcham approved alarm system that would instantly sound in the event of a window being broken or a door being forced open.
Van locks on the front and rear of your van make it look solid and a thief will normally walk onto the next vehicle down the road with no security at all. why not view our Van Locks page?