Ford Transit MK8 Laserline Thatcham Cat 2 Immobiliser Fitted Basildon
21 September 2023 | Admin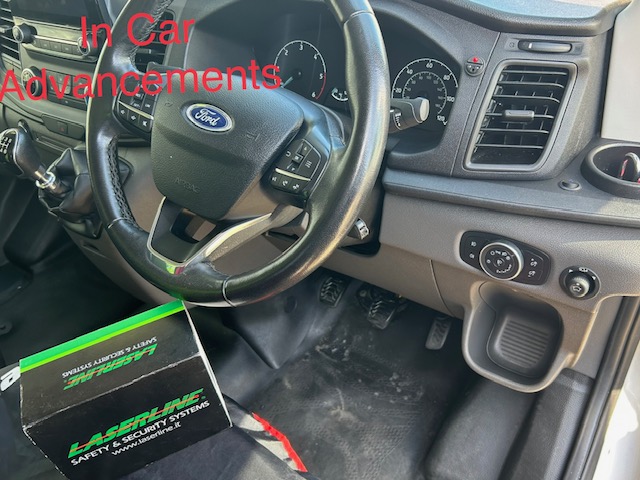 A customer looking for a cost effective solution which offers excellent security. The Laserline Cat 2 immobiliser offers immobilisation 30 seconds after the ignition is turned off, meaning you can never forget to arm the system. When you return to the vehicle simply touch the coded / encrypted touch key onto the LED and you then have 30 seconds to start the vehicle. The LED is mounted nice and high meaning you can see the LED flash once per second through the drivers window once armed.
The Laserline Cat 2 comes with 2 pre coded / encrypted immobiliser touch keys as standard. We like the Laserline system due to it having amazing reliability and very well made components, the module is epoxy sealed and all the wiring is black meaning this system would be very hard to bypass under attack. We offer the Laserline system to customers that want simple and secure immobilisation, but are not looking to spend mega money on security.
This Ford Transit MK8 is now very secure and we can offer security products for many other vehicles such as cars, vans or motorhomes. We are fully mobile covering the Essex area and come to you at your home or workplace. you can call us on 07525 068291 or email Sales@in-car-advancements.co.uk.
Interested in the Laserline Immoibiliser for your vehicle? view the system Laserline Thatcham Cat 2 Fitted Essex.