Ford Transit MK7 Cobra 4615 ADR Alarm Fitting Essex
22 August 2018 | Admin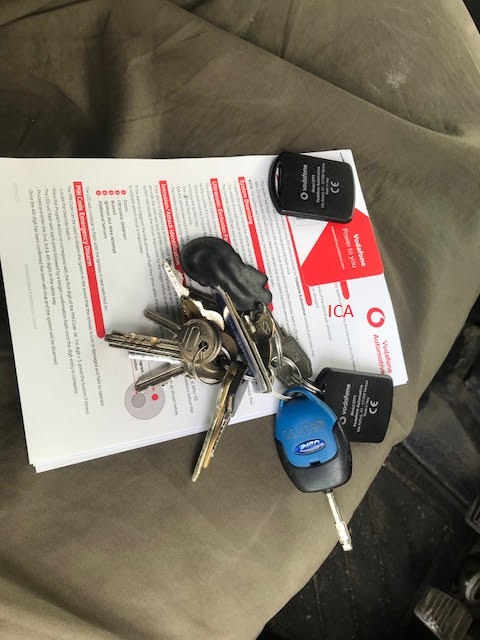 The Ford Transit MK7 2006-2014 is still a popular vehicle to many tradesman in the UK. Due to the excellent reliability of these vehicles they are still used by many trades of all shapes and sizes, sadly thieves know these vehicles are fully loaded with tools. As such you must secure your vehicle to the highest standard, we recommend the Cobra ADR system this gives excellent performance and reliability against attack. If for example the drivers door lock is picked and turned to the unlock position the alarm will instantly sound and flash the vehicles indicators will flash. The idea behind the Cobra ADR tag that sits on the vehicles keys is designed to allow a digital encrypted handshake with the alarm and immobiliser system when the tag is in range. This ADR tag allows the alarm to disarm fully and allows you to start the vehicle. Without this tag in range of the vehicle it will remain completely immobilised at all times.
This system is a full Thatcham Cat 1 once fitted to your Ford Transit MK7 offering you complete piece of mind and the chance of an insurance discount the next time you renew your van insurance. The alarm arms and disarms perfectly alongside the original vehicle remote meaning locking the doors will arm the alarm and unlocking either the front or rear doors will allow the alarm system to disarm ( Providing ADR tag is in range ).
We are fully approved Cobra / Vodafone automotive car alarm and immobiliser fitting specialists in the Essex area. This gives total piece of mind and confidence when having a system installed by us. We issue a full Thatcham certificate on completion of the job for you to show your insurance. If you would like a Cobra ADR system fitted onto your Ford Transit MK7 give us a call on 07525 068291.