Ford Transit Door Lock Upgrade
28 April 2016 | Admin
The Ford transit has been a target from the ages of 2001 > 2016 and customers have felt the pinch having there Ford Transit stolen completely or just the tools stolen from the load area. The main problem is many Ford Transits don't have any form of alarm as standard and if they do this can be bypassed or turned off via the drivers door lock. This means by using the pick below a thief can open all your doors and turn off the factory alarm system.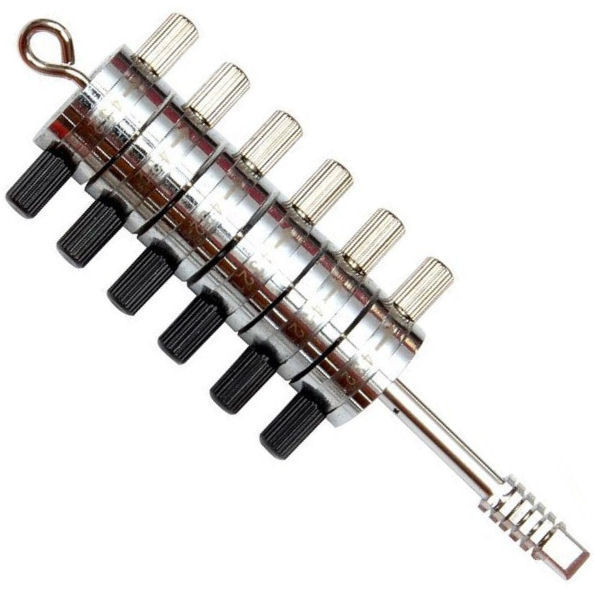 This device is inserted into the drivers door lock, once it sits into the lock the arms on the device are moved from side to side once each pin is in the correct position the tool will simply unlock the door, due to the fact the vehicle has central door locking all thats needed is 2 x turns to the unlock side and it will unlock all doors this includes the load area.
By having our Ford Transit upgraded drivers door lock installed you can put your mind at rest in terms of having your locks picked. With ultra secure anti pick pins it is very secure. As you can see from the photo the lock itself is made from solid metal and drilling these out is not a quick job. We have seen these attacked and in 99% of cases they have failed to gain entry into the Transit.
Another upgrade we recommend is our Custom Cobra alarm package which triggers the siren instantly if the drivers door lock is turned to the unlock position. And it can't be disarmed by the key meaning the original 3 button remote control is the only thing that will arm and disarm the alarm sucessfully.
View our security pages or call 07525068291 to find out more.