Ford Transit Custom Rear Laserline Parking Sensors Fitted Colchester Essex
30 May 2022 | Admin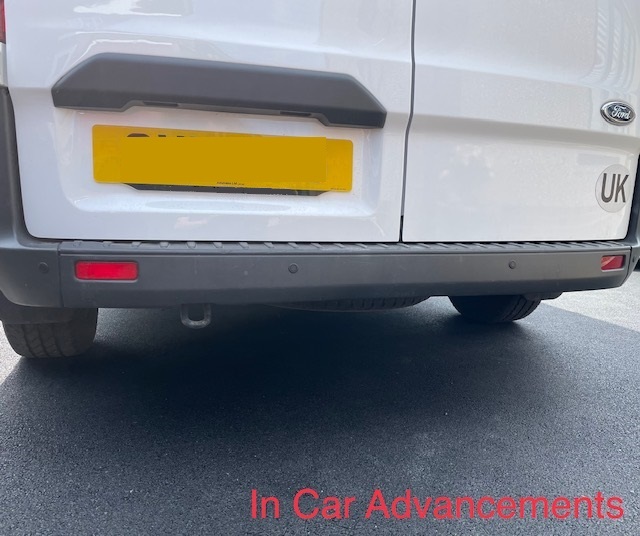 Ford Transit Custom now fitted with a professional parking sensor installation. These sensors are fitted in the matt black bumper section and sit really well within the bumper by being raised by less than 1mm giving a perfect finish. We mount the buzzer in the front of the vehicle meaning you can hear the buzzer nice and clearly even with the radio on. Once the reverse gear is selected the sensors emit a tone to let you know they have become active.
These sensors start detecting objects up to 1.5 meters away giving more than enough of an advanced warning of any objects within your reversing path. The sensors are maintenance free and all they require is cleaning as a part of normal car washing. No wires are visible and the module is hidden out of sight meaning you get a very original / factory fit style installation. These sensors are made by Laserline meaning they will last for years without the worries of reliability issues in the future.
Laserline have been making security and reversing products for well over 20 years in Italy, meaning you have a high quality and reliable product. We can also offer front parking sensors if needed which work via a small touch switch only making them active when needed. If you would like a professional parking sensor installation give us a call on 07525 068291 to book your vehicle in.