Ford Transit Custom Pandora Mini Fitted Essex
29 April 2019 | Admin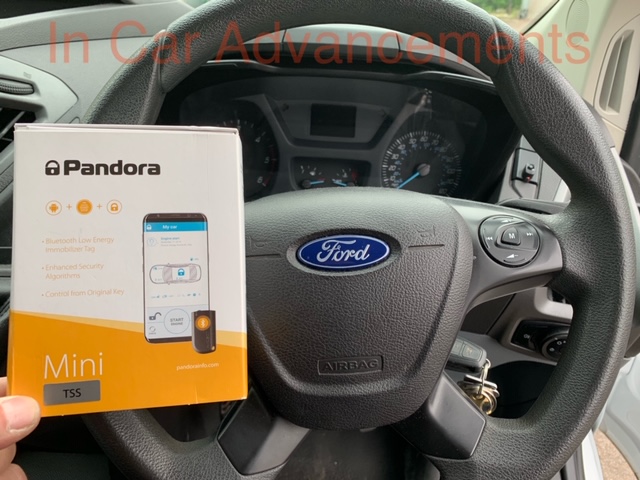 The Ford Transit Custom is targeted by many thieves due to the drivers door lock being a main point of '' easy '' entry such as the mole grip attack on the drivers door cylinder. This customer wanted a loud alarm which will grab peoples attention when sounding. The Pandora Mini BT packs a punch with it's 118db siren, the system was also configured for anti hijack meaning if a Pandora ADR tag leaves the vehicle the anti hijack countdown will start.meaning if the vehicle is driven once the anti hijack time expires the vehicle will immobilise. The Pandora immobiliser won't disarm unless it senses an ADR tag or a paired smartphone in range giving total piece of mind.
This system protects the doors such as the 2 front doors, sliding door and rear barn doors. The Mini BT also features a dual zone shock sensor which will detect light or harsh impacts to the vehicle. The siren will either chirp to warn people away or fully sounding depending on the impact settings. The system features an onboard tilt sensor which means if the vehicle is jacked up to steal the alloy wheels the alarm will sound. The Pandora Mini BT also offers a Bluetooth smartphone app which can be used to adjust the settings on the shock sensor or tilt sensor.
The Mini BT is a fantastic alarm even if your on a budget the system features many high end features. The most important part is the immobilisation which can't be turned of via key scanning or key cloning meaning you don't have to worry about your van getting stolen. If you require a Pandora Mini BT alarm fitted why not contact In Car Advancements to get yourself booked in on 07525 068291.