Ford Transit Custom New Method To Break In
14 January 2017 | Admin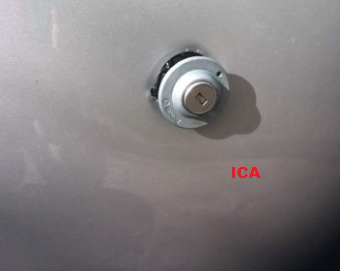 We have seen this done many times in the Essex area. Customers have had £1000's of pounds of work tools stolen. This method is used by thieves to gain access into the Ford Transit Custom. There is no lock picking tools used. They just snap off the plastic lock cover and get a pair of mole grips on the silver part of the lock. The lock is held in by a small metal clip and a push pin. With enough force the lock cylinder can be turned to the left and the doors will unlock.
Giving the thieve quick access to empty your Ford Transit Custom. With so little Custom vans coming with an alarm as standard the thief can empty the van with no issues at all and make next to no sound while carrying out this attack.
We can help... We offer a Thatcham approved upgraded door cylinder for this vehicle which is bolted into place rather that using a small pin. And we can offer Thatcham approved alarm upgrade which will trigger instantly when someone opens a door. ( Can't be disarmed via the drivers door lock ). Give us a call on 07525 068291.