Ford Transit Custom MSRT Pandora Immo
13 February 2019 | Admin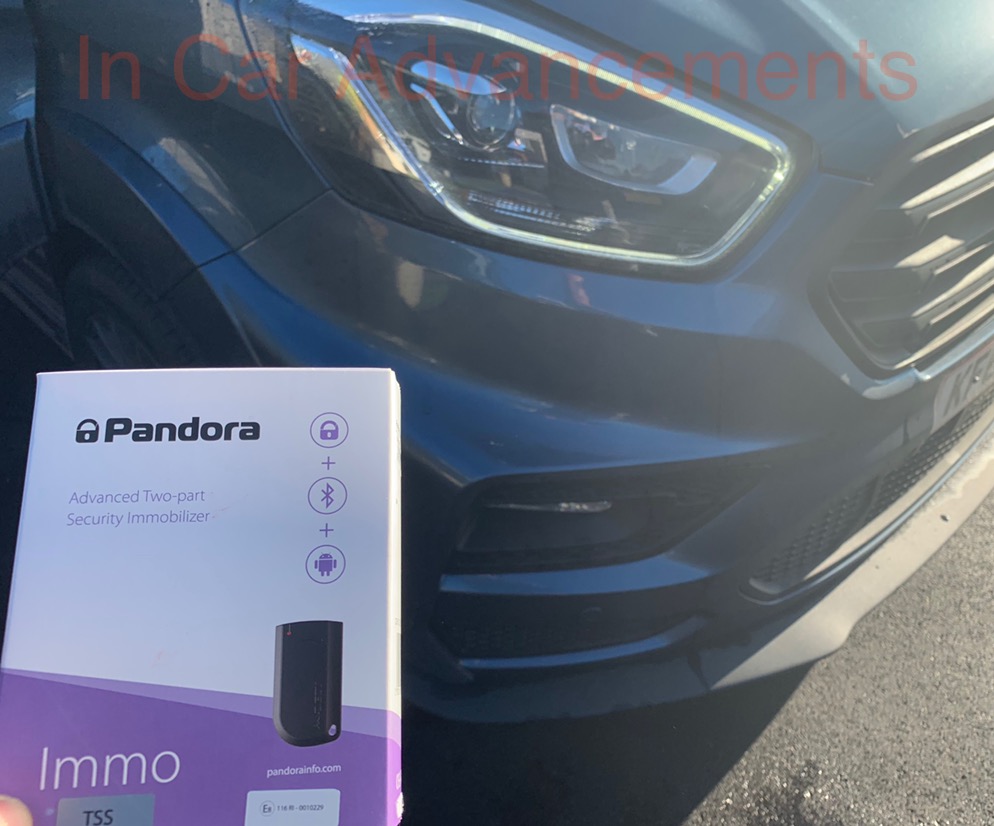 With these Ford Custom MS-RT vans being so limited you can be assured your vehicle will be targeted at one point during ownership. This customer MSRT is not going anywhere now it's been installed with the latest immobiliser that has recently hit the market in the UK. The Pandora Immo offers instant immobilisation once any form of movement is detected without an ADR tag being within range of the vehicle. Meaning if a thief cloned a key into your Ford Custom MS-RT the vehicle would start as normal, but instantly immobilise once any form of movement is detected. This is really good due to the fact of it tricking the thief ( Because they will think there is no security fitted / they will be able to drive away. ) But they will be disappointed very quickly because the ignition and starter system will be dead. The only way of bringing the vehicle back to life / able to drive it is by bringing an ADR ( Pandora Immo tag ) within range of the vehicle and you can drive it as normal.
This system also features anti hijack meaning if the owner / driver is removed from the vehicle the Pandora Immo will start it's anti hijack countdown giving you more than enough warning ( around 30 seconds ) of slow then fast bleeps before the vehicle will immobilise in motion. The system also features a mobile smartphone app which offers 2 things that are of use to a customer. The 1st is valet mode which shuts the system off completely and you don't require any tag within range to start / drive the vehicle and the other is the ability to see how much power is in the Pandora Immo tags.
If you require a Pandora Immo fitted on your Ford Transit Custom MS-RT why not give the only Pandora Platinum dealer in Essex a call on 07525068291. We are fully mobile and fully insured.