Ford Transit Custom Front Deadlocks Fitted Essex
14 July 2017 | Admin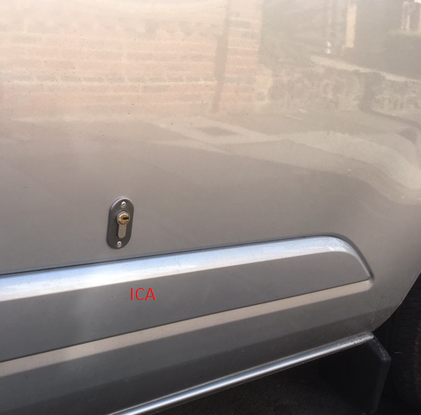 The Ford Transit Custom is a massive target and with repeated lock attacks on the standard drivers door lock in the Essex area, this customer wasn't taking any chances. With Thatcham Van Deadlocks fitted to all doors this makes this van much more secure than the rest. Thatcham deadlocks are simply the best in terms of performance and attack time in the UK. No other van locks come close in terms of high security.
These deadlocks were key'ed alike to the sliding and rear barn doors meaning, 1 key will open and close all deadlocks the whole way round the vehicle. This gives complete piece of mind when leaving or parking your Ford Transit Custom in a bad area. We would also recommend going for our Thatcham Ford Transit Custom van alarm upgrade, meaning if the vehicle is attacked the alarm will start sounding.
If you require Thatcham deadlocks fitted to your Ford Transit Custom Front doors give us a call on 07525 068291 to get your vehicle booked in.