Ford Transit Custom Deadlocks
22 September 2015 | Admin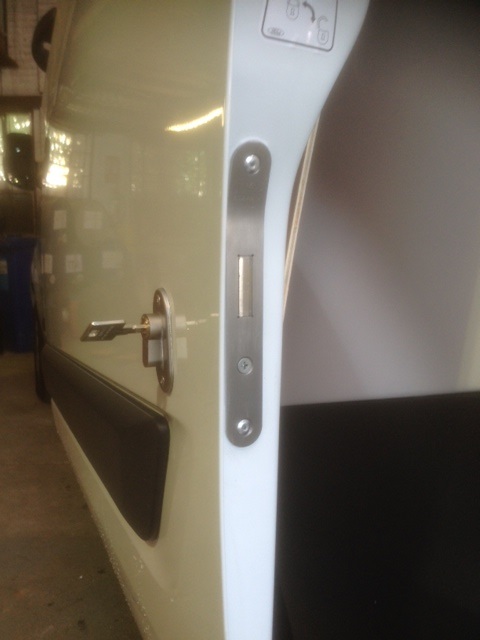 If you own a Ford Transit Custom you will most likely be aware of how easy they are broken into. In terms of breaking into most vans now no or very little damage is done to the vehicle due to specialist locksmith tools being available on the market, these specialist tools get into the wrong hands and with very little training most Ford locks can be picked within 20 seconds. The problem you will face is if you have tool insurance and there is no physical damage done to your vehicle your insurance might not pay out.
With the Thatcham approved deadlocks we fit to the doors you can be assured you have the very best form of locking system fitted on your vehicle. The locks feature a very high security anti pick and bump euro cylinder which means simple lock picking methods found on the internet won't work against our deadlocks. All the locks are very simple to use and a small plate and euro cylinder can be seen from the exterior of the vehicle meaning you get a nice sleek installation on your Ford Transit Custom.
We make sure all the locks fitted to the same vehicle are pinned the same, this means one key will open and shut all the locks making it easy for you to use one key only. All the kits come with 3 keys meaning you have some spare if needed, these are a exact kit for the Transit Custom meaning the perfect finish every time. We supply and fit these Deadlocks in the Essex area.