Ford Transit Custom Alarm Upgrade
28 May 2016 | Admin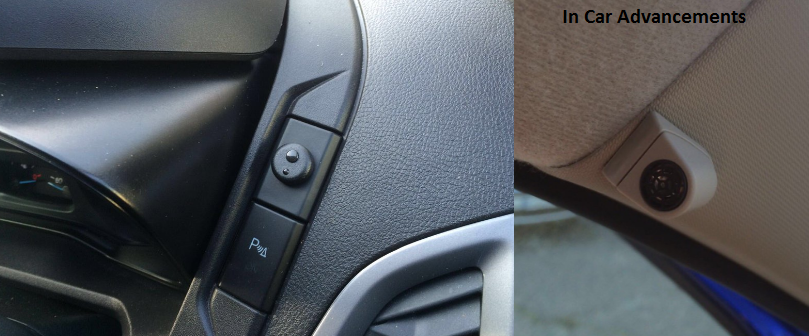 Ford Transit Custom's are becoming a large target now they are one of the most purchased new vans on the road. Slowly replacing the older MK7 style transit which run from 2006-2015. When In Car Advancements carried out our first Cobra alarm installation on the Ford Transit Custom we spent a great deal of time choosing the best locations for the equipment and planned the installation perfectly. This means your alarm installation will look as original as possible. As you can see from the pictures above the installation is very sleek.
The only parts you see are the LED which is located on the switch blank next to the speedo cluster and the small ultrasonic sensors which are mounted at the top of each a-pillar and these sensors detect glass breakage and movement within the vehicles interior.
The alarm arm's and disarms off the original Ford remote control. And it features high security disarming which means it can't be disarmed via the drivers door lock unlike the original ford system which can be turned off in seconds. Our alarm upgrade has a full battery back up siren meaning in the event of anyone cutting the wiring or attacking the siren it will keep sounding @ 118db.
We offer a full 3 year warranty on our Cobra upgrade alarm systems for complete piece of mind. The system is also a full Thatcham Cat 1 once installed. We are fully mobile and come to you in Essex at your home or workplace. Call us today on 07525 068291 to book your Ford Transit Custom in for an alarm fitting.