Ford Sierra Sapphire Cosworth Alarm Fitting Essex
8 February 2017 | Admin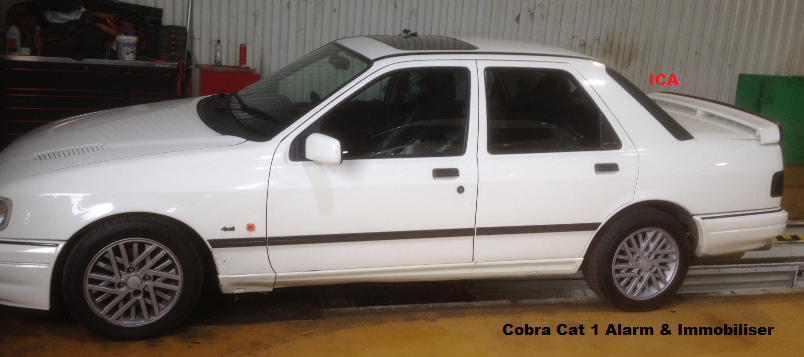 As you may know classic vehicles are going missing everyday and the owner of this perfect example Ford Sierra Cosworth wasn't taking any chances. Wanting the best and the most reliable alarm system due to planning on keeping the vehicle for many years, we suggested the Cobra Thatcham Cat 1 with microwave.
The Cobra Cat 1 has world known reliability in the automotive industry and due to the system being a microwave model no plastic trims need drilling to mount the sensor. Giving you total piece of mind and safe guarding your investment. The Cobra features dual cut immobilisation and all black wiring making the installation very sleek. inside the interior you will only see a small LED which flashes once every second when the alarm is armed.
Being a fully approved Thatcham Cat 1 you get a full insurance approved certificate on completion of the job meaning the installation is fully approved / certified. All Thatcham alarms come with a full battery back up siren which is 118db when sounding.
We are security specialists and protect many vehicles not just classic Ford's. Give us a call today on 07525 068291 to find out more...