Ford Ranger Pandora Storm Immobiliser Fitted Dagenham Essex
30 August 2022 | Admin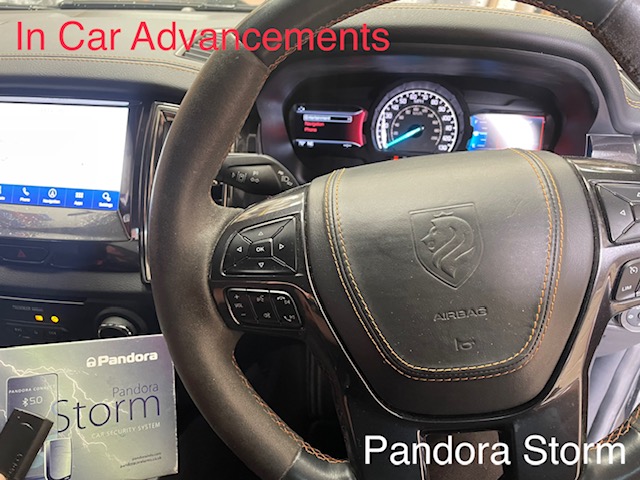 This 2020 Ford Ranger had a popular Can-Bus immobiliser fitted previously, but it was causing issues with the headlights and interior lights flashing while the vehicle was driving. As such we completely removed this and installed the Pandora Storm immobiliser, the Storm really is the hassle free immobiliser you simply get inside the vehicle with the tag and drive as normal. The ADR tag is detected automatically via the Storm when entering the vehicle.
The Pandora Storm works in the background protecting your vehicle at all times, it also features a Bluetooth mobile app which allows you to link up 1 Smartphone which can be used if the battery inside the Pandora ADR tag goes flat. Just open the app on your Smartphone and your phone can be used as a tag in seconds. The Storm is a very effective immobiliser which is unlike any other system on the market using the most secure immobilisation.
Many customers want the Pandora Storm for ease of use and simply don't want the hassle of pressing buttons everytime they enter the vehicle. We are a fully approved Pandora Platinum dealer for the Essex area and offer a mobile service / we come to you at your home or place of work you can call us on 07525 068291 to discuss your vehicles security. Having a Pandora system installed just gives you complete piece of mind when leaving your vehicle.