Ford Mustang Bullitt Pandora Immo
21 May 2019 | Admin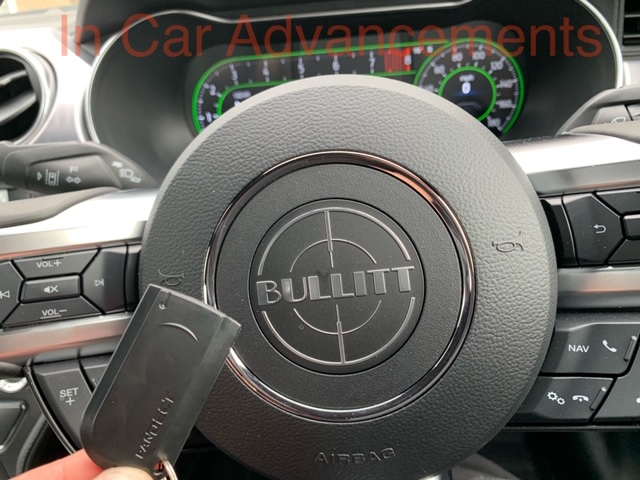 In Car Advancements have carried out the FIRST Pandora Immo install on a 2019 Ford Mustang Bullitt. This Pandora Immo offers extreme protection for your mustang, the system features a secure operating ADR tag which will only immobilise the vehicle once motion is detected without the tag meaning the vehicle will start but the engine will die once the vehicle is driven. The anti hijack works by looking for the tag when the vehicle is being driven if at any point the driver and the tag are removed the Pandora Immo will start its countdown procedure giving off a series of bleeps until the engine shut down begins.
The Pandora immo tag can't be key scanned or cloned like original vehicle remotes working on the 433Mhz wavelength. The Pandora Tag works on 868Mhz and works on a highly encrypted rolling code. Pandora state it will be 15 years until the thieves catch up with this type of wavelength, The Pandora Immo is a low cost but very effective immobiliser offering superior security unlike some other products on the market. The Immo also features a mobile app which can be paired, this smartphone app allows you to check battery voltage within the tags and service mode if required.
If you would like a Pandora Immo installed onto your Ford Mustang why not get in touch on 07525 068291 or email Sales@in-car-advancements.co.uk. We offer a fully mobile service in the Essex area.