Ford GT40 Cobra Cat 1 Alarm
4 August 2016 | Admin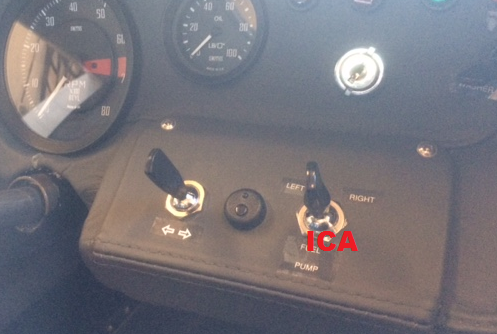 The Ford GT40 is a legendary car and the owner simply wanted the best security for his vehicle. He approached In Car Advancements due to our reputation in the Essex area. And wanted our advice on which system would be best. We suggested the Cobra due to the excellent quality and reliability of there products. The installation was ultra neat with the only part being visible is the LED. We used a microwave sensor to detect movement in the vehicles interior. This is better than using ultrasonics due to you not being able to see the sensor, it can be mounted under carpet, leather or plastic with no issues at all.
The siren is also very loud on this alarm coming in at around 118DB, and with a full on board battery back up siren if the siren wiring is damaged, cut or attacked. while the system is armed the siren will instantly sound and keep sounding. The immobiliser kills 2 electrical circuits on the vehicle meaning it can't be started by damaging the ignition barrel or hotwired at the switch in order to try and start the vehicle.
The Cobra system comes with a full 3 year warranty for complete piece of mind and offers the best reliability alarms can offer. If you would like an alarm installed onto a prestige vehicle give us a call on 07525 068291.