Ford Focus ST Alarm Upgrade
23 December 2015 | Admin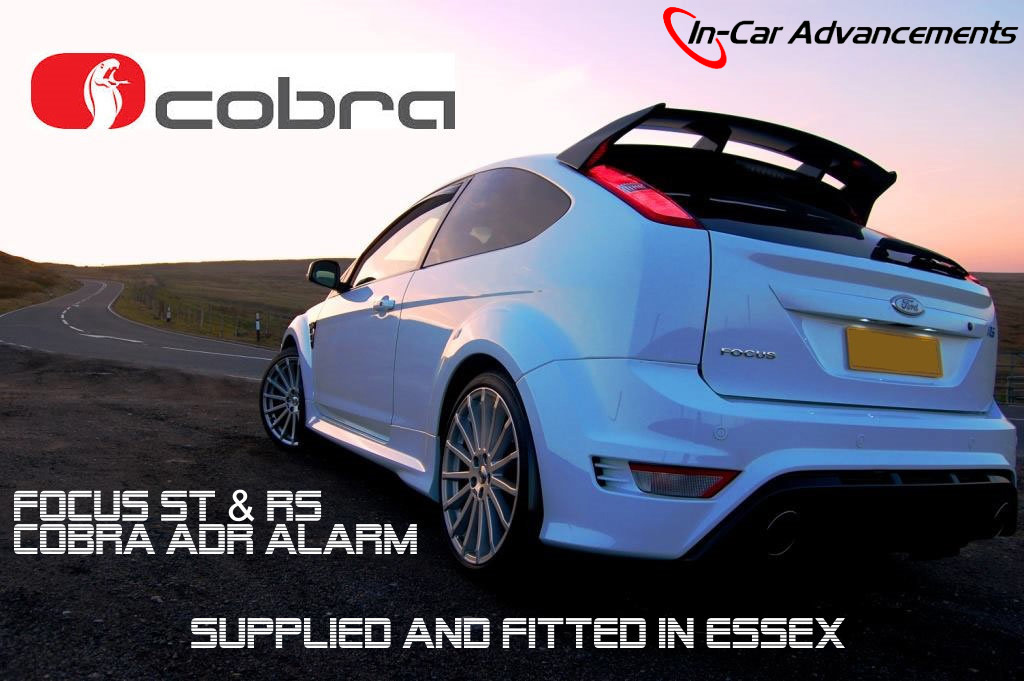 Want the best security for your Ford Focus ST or RS model? We offer the most secure alarm and immobiliser upgrade package for your Focus in Essex. Our system is very cleaver due to the alarm arming and disarming from the original Ford remote control but the system needs to see a secure ADR card before the immobiliser will disarm. Meaning even if you Ford key is cloned the vehicle will still be unable to start. This is more secure over any other alarm on the market due to it only disarming when it sees the automatic driver card within range normally between 3-5 meters.
There are many ways the Ford Focus ST and RS models are stolen in Essex and we offer the best security package possible. The system as standard protects doors, boot and bonnet and completely immobilises the vehicle from starting. We can offer some fantastic extras to make your Ford Focus even more secure such as OBD port immobilisation, Glass break and tilt sensors. The new alarm will come with a powerful 118DB siren and it works in addition to the Ford security system. This means even if the Ford system is shut down or turned off the Cobra will still keep your Focus protected no matter what.
This is a Thatcham approved system and you will be issued a full certificate on completion. With all our systems you get the outstanding back up and support along with a 3 year warranty.
We supply and fit the Cobra ADR system via our mobile installation service in Essex at your home or workplace.