Ford Focus RS Pandora Smart Pro
17 July 2018 | Admin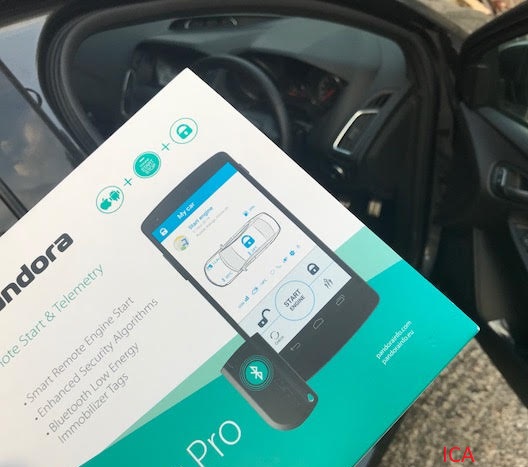 The Ford Focus RS is a vehicle you must install security onto otherwise you won't own it for long. The RS is one of the most stolen Ford vehicles in the UK, along with the next inline the Ford Focus ST models. Owners are looking for the best security packages such as the Autowatch Ghost or Cobra ADR system. But neither of these systems offer any form of alert to your smartphone if the vehicle is attacked. The Pandora Smart pro uses GSM, GPRS, and GPS to give the exact location of the vehicle and tells you of any events on your vehicle such as shock sensor zones, tilt sensor zones, door zones and many more. If the alarm is sounding the system will send an alert straight to your phone.
The Pandora Smart Pro offers excellent protection against key cloning and key scanning. Unless the secure ADR tag is in range the system won't disarm giving you total piece of mind when leaving your vehicle. The system will immobilise the vehicle in the event of the ADR tag not being present. The Pandora Smart Pro offers 6 months free tracking. After than it's £79.99 per year.
The Smart Pro is one of the most advanced alarms being sold in the UK due to the advanced features and the anti clone technology used. Pandora have stated it will be over 15 years until the thieves catch up with there cloning devices. Meaning the system is future proof for the time being. The Smart Pro can connect via Bluetooth if the area is low reception such as an under ground car park. Bluetooth range can be up to 30 meters on Android devices ( Slightly less on Apple devices ).
This Ford Focus RS is one of the most secure in the UK due to the system fitted offer so much security than any other brand in the UK. Contact In Car Advancements to get your Ford RS or ST secure.