Ford Focus RS MK3 Alarm Upgrade
24 May 2016 | Admin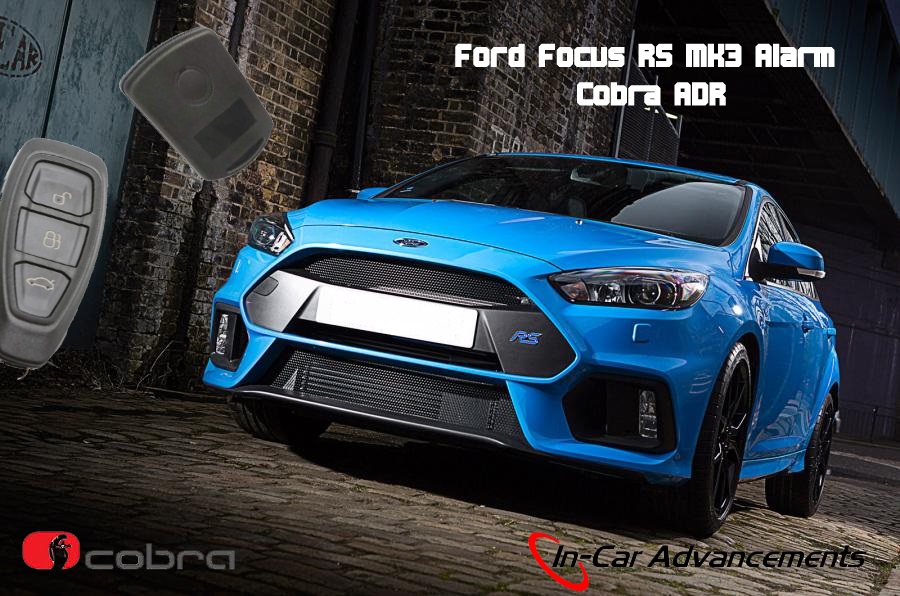 In Car Advancements are once again one of the first in the UK to provide a high security package for your Ford Focus RS MK3. unlike other dealers first attemps we have managed to fully immobilise the Ford Focus from starting when the Cobra ADR system is fully active. This means no matter how many keys are attempted or cloned into your Ford Focus RS they still won't be able to disarm the Cobra ADR system or start the vehicle. This makes your vehicle ultra secure unlike other alarms which can be disarmed in seconds.
The great part about the Cobra ADR system is it works alongside the original Ford Remote keyless entry remote and the buttons on the door handles. The system offers protection for your doors, boot, bonnet meaning the whole vehicle is wrapped in protection once the Cobra ADR system is armed.
You might ask how is the Cobra ADR system disarmed? It works by looking for a small electronic tag which is with your vehicles keys. This means when you aproach your vehicle and press the unlock button the alarm is instantly looking for an active driver card ''ADR''. If no card is detected by the alarm the system will stay in a pre armed state unless the door is opened.
This is the best system on the market to stop thieves in there tracks before your rare Ford RS is stolen. Due to the limited supply of these vehicles theft will be high. Contact us today on 07525 068291.