Ford Fiesta ST Parking Sensors Essex
20 May 2016 | Admin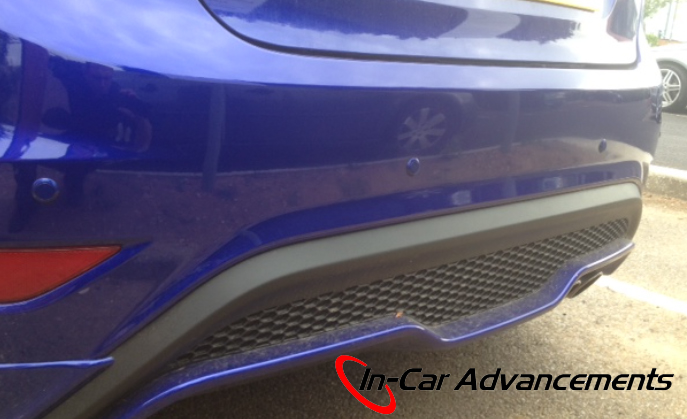 It's not always security we are installing on ST's. The customer of this Ford Fiesta ST was simply disappointed he didn't order it with parking sensors. In Car Advancements supply's a massive range of parking sensors to suit every budget. This job was the entry level budget sensors with our perfect colour match paint service that we get done at a body shop. This not only means the colour is exact but they simply look a part of the car.
Parking sensors are a great enhancement to any vehicle and by adding them you are increasing the vehicles value and avoiding any unwanted knocks and marks in a car park. An average bumper repair is between £200-500 and parking sensors are a very affordable method to stop your bumper getting damaged. Remember we can even fit flush mount parking sensors to your ST which means they will look like a new Audi or BMW where the sensor is 100% flat with the vehicles bodywork.
These sensors are linked into the vehicles reverse meaning once you engage the reverse gear the sensors turn on automatically and start detecting objects from up to 1.5 meters away instantly. There is a small buzzer inside the vehicle with beeps faster and faster the closer you get to an object. We are fully mobile and can carry out a Parking Sensor installation anywhere in Essex. Give us a call on 07525 068291 to book today.