Ford Fiesta ST Pandora Mini BT Fitting Essex
14 August 2018 | Admin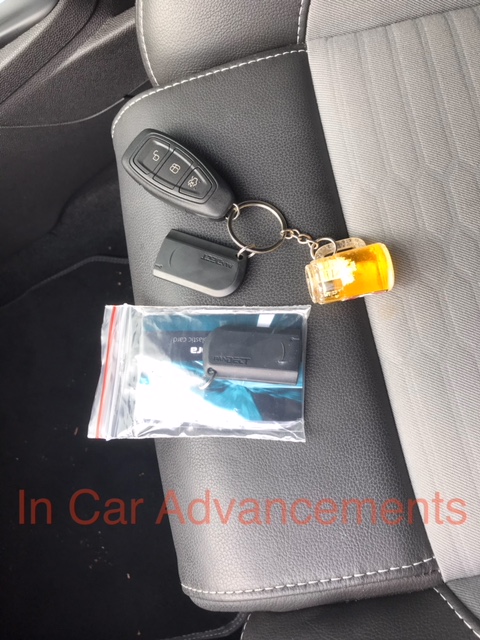 The Ford Fiesta is a massive target and currently Ford is the number 1 stolen vehicle in many areas across the UK. Why risk your Ford Fiesta ST being broken into and possibly stolen when the warn away could have triggered and warned / scared the thieves away before even trying to gain entry into your vehicle. This Pandora Mini BT is FULLY loaded with features to keep you secure at all times. We also included anti hijack which will immobilise the vehicle in the event of being dragged from your ST. The vehicle will still run and drive a very short distance then it will completely immobilise meaning the vehicle can't be driven without the ADR tag being present within the vehicles interior.
Anti Hijack ✅ 5 x Additional Sensors ✅ Warn Away ✅ Engine immobiliser ✅ Bluetooth smartphone app ✅ IOS & Android✅ Handsfree keyless locking ✅ 120DB siren ✅ OBD port protection ✅ 128bit Encryption uncrackable ✅ key scanning, relay & RollJam ✅
Tilt Sensors to protect your alloys
✅
If anyone walks up to the drivers or passanger window glass the alarm will chirp to warn people away. In the event of your vehicle being attacked the Pandora Mini BT will sound it's full 118db siren for complete piece of mind. The Mini BT works perfectly alongside the
original
vehicle remote control. All you simply need is an ADR tag in range to allow the system to fully disarm and turn off the immobiliser.
We are fully approved Pandora Platinum car alarm dealers located in Essex offering the best installations and after sales support unlike any other in the local area. Contact Dave today on 07525 068291 Or visit our
Pandora Alarms
page.