Ford Fiesta ST Clifford Can-Bus Alarm Fitted Essex
3 October 2017 | Admin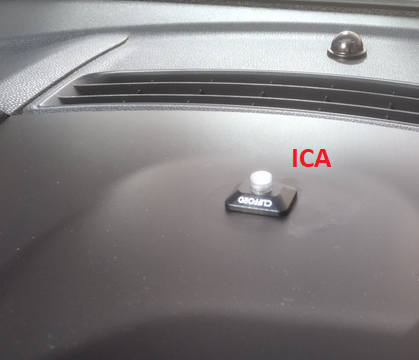 The Ford Fiesta ST is a very common stolen car in Essex. Owners wish to do everything possible in order to protect there vehicle. For this customer we installed the Thatcham approved Clifford Can-Bus alarm which works alongside the original Ford remote. The main improvements on this system over the standard Ford security? The alarm won't disarm via the drivers door lock and the alarm will remain active even if the ignition is turned on. Meaning it can't be bypassed how the original Ford system is tricked into turning off / disarming.
The Clifford system protects all zones such as doors, boot and interior. The exterior front drivers and passanger window glass is protected by a warn away sensor meaning if movement is detected when the alarm is armed the Clifford siren will chirp to warn people the vehicle is protected. You also have the advantage of the bright blue Clifford LED flashing when the alarm is armed.
There is a great add on which is OBD immobilisation, which is activated when the system is armed. This means if the OBD port is accessed by a thief they won't be able to code a key into the vehicles ECU. When the alarm is disarmed you will be able to use the vehicles OBD port for diagnostics and remapping such as mountune.
If you would like a Clifford Can-Bus Alarm fitted in Essex on your Fiesta ST, why not give us a call on 07525 068291.