Ford Fiesta ST Alarm Upgrade
25 December 2015 | Admin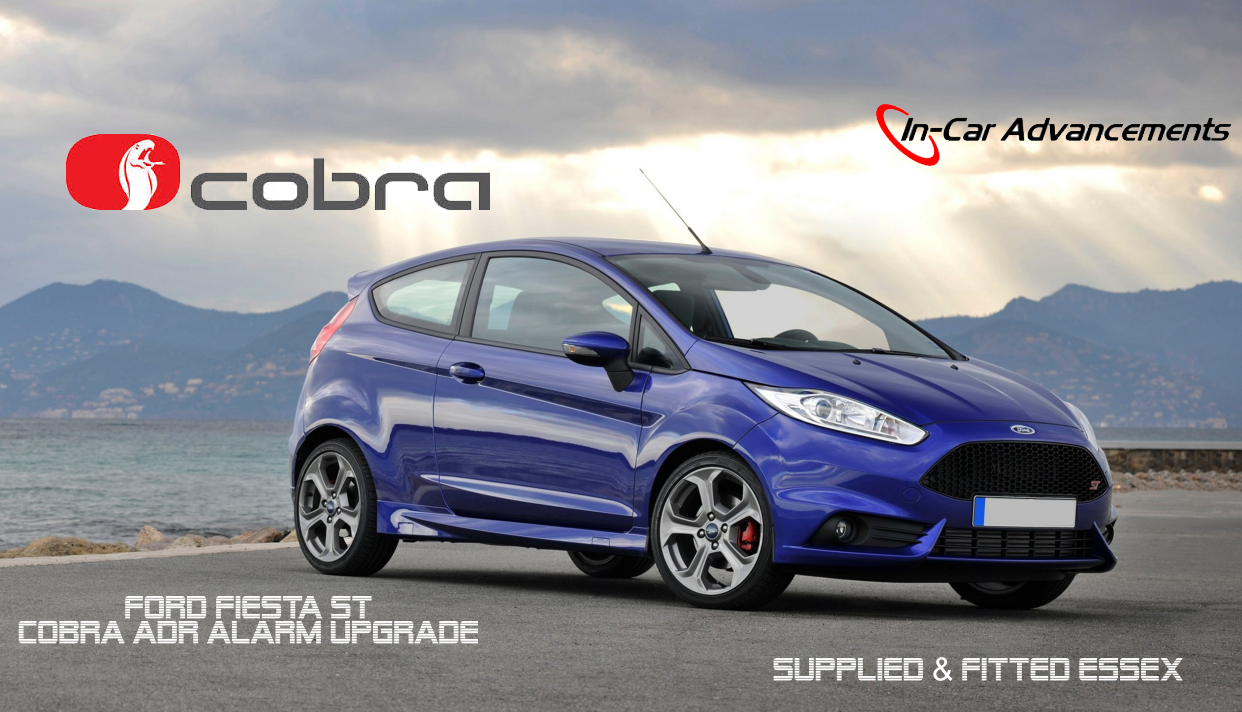 The Fiesta ST has been a massive hit to the roads in the UK. Due to its outstanding reviews on how well the car performs it is the best looking Fiesta yet which Ford has produced. Due to these being the number 1 hot hatch they are a massive target to get stolen, you will find thief gaining access into your house to steal the vehicle is no longer needed. With advanced lock smith tools and OBD hacking tools these are the quickest vehicle to steal on the road. Average lock picking time 15 -30 seconds and reprogramming a new key 45-60 seconds. All this can be done on your driveway without making a sound due to the standard Thatcham Cat 1 alarm being turned off by the thief before it even triggers.
Factory security is a joke on many vehicles now days and this is were In Car Advancements steps up the game to stop the thief in there tracks. Our custom package is unlike any other. The alarm we install features a secure override tag which is located on the vehicles keys. This card means if the vehicle is unlocked without the card you simply can't start the vehicle. The alarm side of things handles the rest giving total protection for doors, boot and bonnet and with the system packing a 118DB battery back up siren you can rest assured you have total protection.
Main features
Works from the original Ford remote control.

Needs to be disarmed with the secure override card ( ADR ) or the vehicle won't start.

Can't be disarmed via the drivers door lock ( Blade key )

Thatcham approved

Vehicle is immobilised no matter how many keys are cloned.
Extras we can offer
This is a complete custom package and has been designed to protect your Ford Fiesta ST to the extremes unlike many other alarms / fitters were a system is fitted and it can be disarmed in seconds. We supply and fit the alarm package in the local Essex area via our mobile installation service.