Ford Fiesta MK8 ST Thatcham S7 Tracker Fitted Essex
15 March 2019 | Admin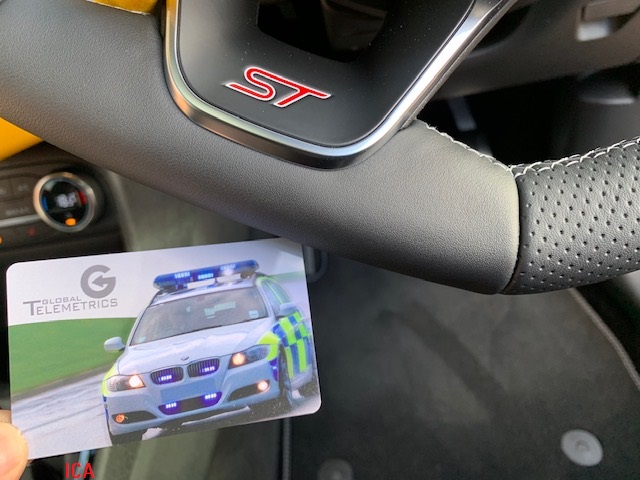 The new Ford Fiesta MK8 which was released in November 2017 is becoming more popular than ever, sadly the thieves have also caught up with devices they can use to steal the vehicle within 45 seconds. But the worrying thing, it's even quicker if they use the key scan attack from your front door. Many owners are looking to add as much security as possible to protect there brand new vehicle as much as possible. This customer decided on the Thatcham approved S7 system which allows you to monitor the location of the vehicle via your smartphone or desktop PC. Please be aware all Thatcham trackers have a subscription which must be paid in order to keep the system active and the mobile / desktop app working.
The average recovery time is 21 minutes from phoning the secure control room to recovery of the vehicle via the police traffic response units. A car tracker is an excellent idea and offers the highest chances of getting the vehicle back. We are fully approved engineers for fitting the Global Telemetrics brand which we have been installing since 2007, global have won more awards than any other tracking brand in the UK due to there units being the most reliable and there customer care being better than any other tracking brand.
If you need a car tracker fitted why not give us a call on 07525 068291, remember we are fully TRI Thatcham approved and we are fully accredited to fit your tracker to a very high standard.