Ford Fiesta MK8 Rear Parking Sensors Fitted Basildon Essex
30 July 2020 | Admin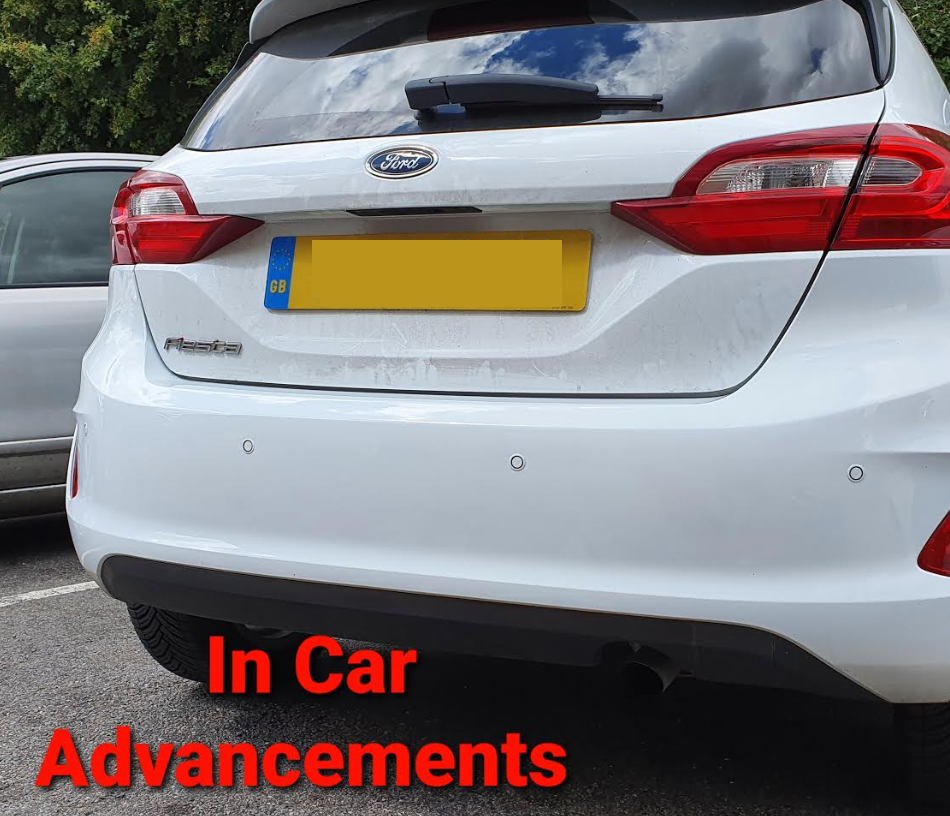 Ford Fiesta MK8 2017 Novemeber onwards shape now protected with the excellent Cobra / Vodafone Automotive rear parking sensors professionally colour coded Ford Frozen White. These sensors not only look great but they also offer complete piece of mind when reversing. Due to them being well made they offer a very good detection range and provide a warning of up to 1.5 meters away of any nearby objects. Once the vehicles reverse gear is selected the parking sensor buzzer will give one bleep to let you know they have become active.
They will detect any objects within your reversing path and start a slow beep at 1.5 meters and the tone will speed up the closer you get towards an object. The sensors will give a constant tone when you are 12 inches / 30cm's away from an object. We offer a full 3 year warranty on all Cobra / Vodafone parking sensors for complete piece of mind when using us for your parking sensor requirements.
Why choose Cobra / Vodafone Automotive sensors over other brands of sensors? Cobra / Vodafone Automotive sensors are always more expensive to have installed due to them being a higher end product. For example everything is made in Italy and the quality is the best you will find, as such they are the approved part for VAG vehicles meaning Audi and VW will fit this product at the dealership due to how reliable these are. Unlike other cheaper sensors the coverage is also better than the rest meaning you get the best possible detection. If you are looking for a parking sensor specialist why not call us on 07525 068291 we are fully mobile and cover the Essex area.