Ford Fiesta MK7 ST Pandora Storm Fitted Benfleet Essex
11 July 2022 | Admin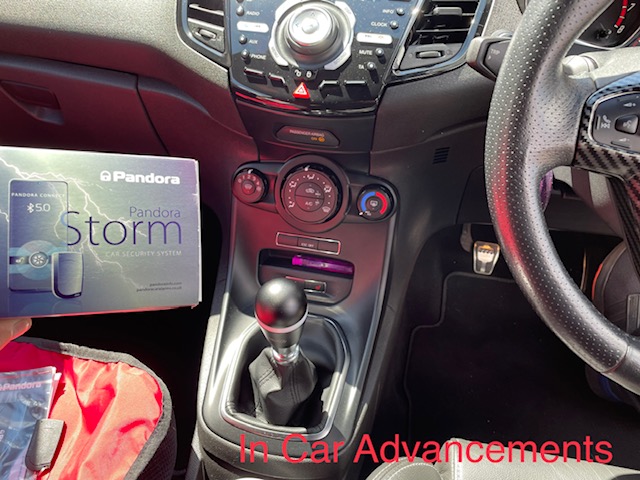 This Ford Fiesta MK7 ST is now protected by the most advanced immobiliser in the UK. The Pandora Storm offers ultra secure immobilisation alongwith a Bluetooth smartphone app known as Pandora BT. The Smartphone app allows you to use your phone as a tag in an emergency. The Storm is a no hassle immobiliser by simply working in the background with no user interaction required. On this vehicle we also offer anti hijack free of charge meaning if your forced to leave the vehicle and once the Pandora detects your tag has left the vehicle the system will start a countdown and flash the indicators.
After the countdown has ended the vehicle will become immobilised meaning you won't be able to drive / restart the vehicle giving complete piece of mind. The Pandora Storm has been in the UK for over 2 years now and has provided the very best security and has proven itself to be the most advanced immobiliser currently avaliable in the UK. Unlike other immobilisers it also features immobiliser cuts rather than working on can-bus blocking alone.
Your Fiesta MK7 ST is wrapped in protection with this product and offers total piece of mind when leaving your vehicle. Want to find out more? why not view the Storm? or you can call us on 07525 068291 to discuss your security options.