Ford Custom Pandora Professional
9 October 2018 | Admin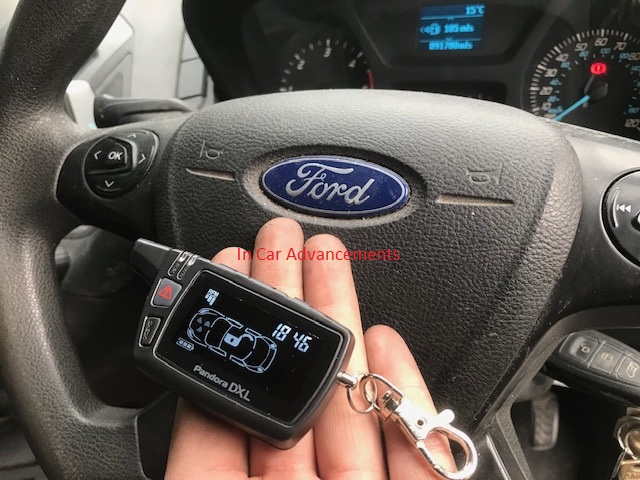 The Pandora Professional is the chosen product for customers simply wanting the best vehicle security. The Pandora Professional keeps you connected with your vehicle 24/7. The Pandora OLED remote control displays the status of your vehicle at any time if your within the range of up to 1 mile. You can get the status on your smartphone at any time such as if the vehicle is locked or unlocked. Adjust sensors by simply going to the sensor screen and saving them it instantly uploads the new settings to the alarm.
The Pandora Professional protects all major zones such as doors front, side and rear. The vehicles interior is also protected by the dual zone proximity meaning movement within the interior will trigger the alarm instantly. Any movement by the passenger or drivers window glass and the alarm will chirp warning anyone nearby away from the vehicle.
The system also features a dual zone shock sensor and tilt sensor built within the system meaning any jacking up of the vehicle will also trigger the alarm. Another feature which is great is the motion trigger which means if the vehicle is rolled from the owners driveway the alarm will also sound. Pandora is one of few systems in the world that offer world class leading features such as the above.
We are fully approved Platinum dealers for the Pandora brand in Essex. Offering the very best installation and customer support. Pandora are the no1 premium security brand, if your interested in the Pandora system why not give us a call on 07525 068291.