Ford Custom Pandora Immo Fitted Essex
4 February 2019 | Admin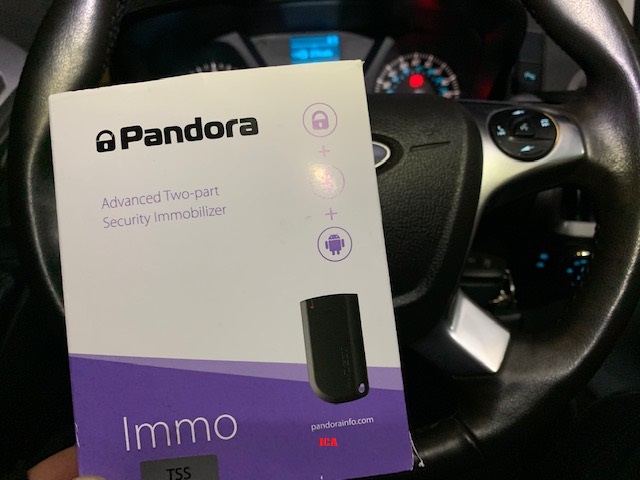 The Pandora Immo is the no 1 choice of protection for this vehicle. It offers full immobilisation and anti hijack meaning you are protected against key cloning and hijacking attempts. This device was set up to only immobilise the vehicle once motion is detected, meaning the vehicle will start and run as per normal but if any movement is detected the engine will instantly die. This is fantastic because even if a thief clones a key into the vehicles ECU they wouldn't have any idea an additional immobiliser is fitted on the vehicle.
This system also features anti hijack the idea behind this is the small ADR tag needs to be in your pocket / wallet and the Pandora Immo is constantly looking for this tag and making sure it has detected you within the interior. If your Hijacked from the vehicle the Immo will detect the ADR tag has left the radio zone and start the anti hijack countdown. This is around 30 seconds long and once the timer has expired the vehicle will immobilise once movement is detected.
The Pandora Immo can't be key scanned or can't be key cloned meaning it can be fitted to new or old vehicles without the worry of the signal being hacked or extended. The Immo offers a mobile smartphone app for Apple or Android if you need to change any settings, which to be fair once we have installed it there is nothing to change other than the 1 x CR2032 battery within the Pandora Immo ADR tag. The battery in each ADR tag normally lasts around 6-7 months.
If you would like a Pandora Immo installed in Essex by the only Platinum dealer why not contact us on 07525068291.