Ford Connect M Sport Pandora Smart Pro
25 October 2018 | Admin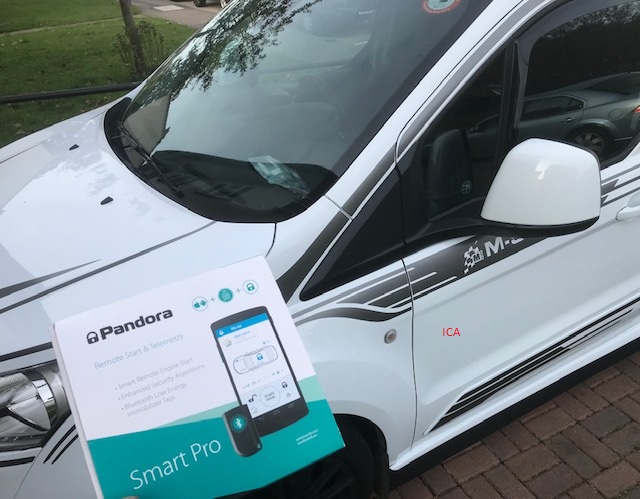 The Ford Connect M Sport is the best model in the range in my view. With it being an M sport the customer was very worried about vehicle theft. We suggested the Pandora Smart Pro this offers more protection than any other alarm in the world. The Pandora Smart Pro works alongside the original vehicle remote control meaning locking the doors will arm the alarm and unlocking the doors will disarm the system.
The Pandora system offers complete protection against key cloning and key scanning by having a small ADR / immobiliser tag on the vehicles keys. This tag works on 868Mhz and offers the strongest signal in the world working on an encryption of 128 bit. The Smart pro offers more protection as standard than any other alarm system such as... doors, boot, bonnet, dual zone shock sensor, tilt sensor to protect them msport multi spoke alloys, motion sensor which detects the vehicle being rolled from your driveway.
On this system we also added anti hijack meaning if the owner is removed from the vehicle with the ADR tag the vehicle will immobilise shortly after. The Smart Pro offers complete GPS tracking which means you can locate your vehicle to it's exact location. The system will also phone you when the alarm is sounding and also send a push alert to your Apple or Android smartphone when the alarm triggers.
We are the only Platinum dealers of the Pandora car alarms range in the Essex area. Call us today and we can discuss your vehicle security Dave 07525 068291.