Ford C-Max Cobra ADR Alarm Fitted Essex
5 June 2018 | Admin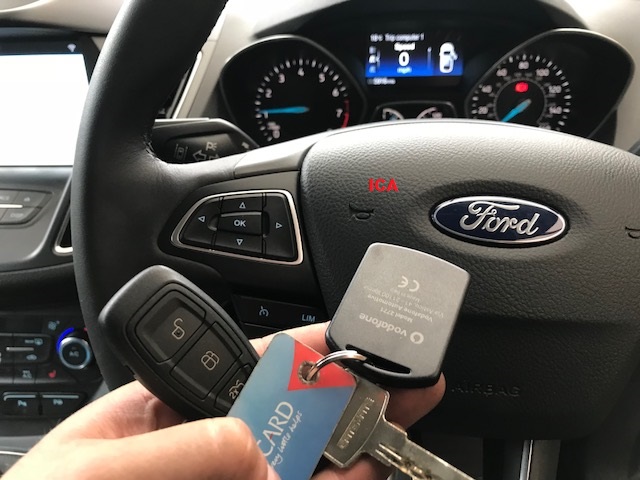 As you may be aware the Ford C-Max uses the same BCM as the Ford Focus Zetec, ST and RS models. One of the most popular stolen Ford vehicles, The owner of this C Max wasn't taking any chances and wanted to keep the vehicle as secure as possible at all times. We suggested / recommended the Cobra ADR system which is fully Thatcham Cat 1 approved when fitted to any vehicle made after 1996 in the UK. The Cobra ADR alarm and immobiliser system offers protection unlike any other alarm system due to it's advanced integration within the vehicle. The vehicle is completely immobilised unless the Cobra ADR card is within range of the vehicle, this stops all forms of key cloning used by thieves today such as cloning via the OBD port or key scanning / range extending from the owners front door.
We are an exclusive dealer for Cobra meaning we can offer you the customer more advanced features than any other dealer in the UK. We can offer ADR countdown which means the siren will start bleeping loudly after 15 seconds of no ADR card being present, for other applications we can also offer anti hijack meaning the siren will sound after 90 seconds of the ADR card leaving the vehicle. ( vehicle will also be immobilised when the vehicle is shut down ).
The Cobra ADR works perfect on this vehicle, even the keyless entry buttons allow you to arm the alarm and disarm ( Providing the ADR tag is in range ). The system also protects doors, boot and bonnet along with the loud 118db battery back up siren. Fully fitted in Essex call Dave on 07525 068291.