Finance Immobiliser Removal
1 January 2016 | Admin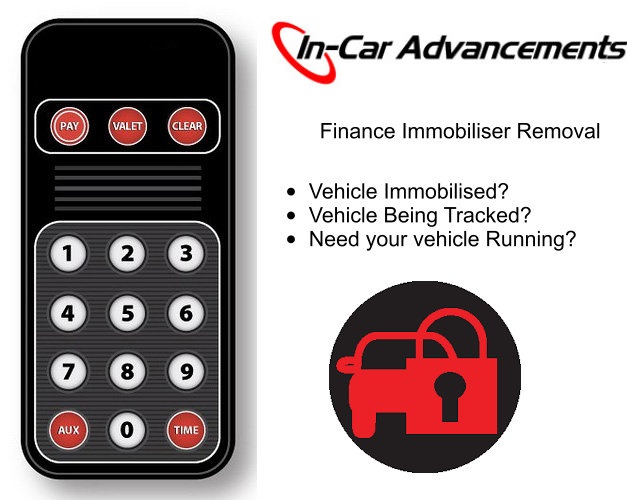 If you have car or van finance and you have a bad credit rating you might get the vehicle you have been looking for. But as always there is a catch the finance company will send an engineer out with a magic black box which stops the vehicle from running if you miss a payment. In some cases the finance company can make a mistake there end and blame this on the customer in which case they will instantly immobilise the vehicle. This will cause yourself major problems if you can't make a payment.
How these devices work is by giving the customer a 4 digit pass code once you make your loan payment each month. If you don't make your payment they send a signal to your vehicle to immobilise.
This magic black boxes work as an immobiliser and in some cases double up as a GPS tracking system also. The problem being if you don't make a payment they can immobilise the vehicle and send a low lower to collect the vehicle. In some cases there might be a problem such as the car or van has a problem and you are trying to get the issue resolved and the finance company are demanding instant payment.
If you ever get an issue we can remove the finance immobiliser device for you via our mobile service. We can remove the device and leave it with you complete with no damage. We would strongly advise you to check the terms and conditions on your finance policy before getting us to remove the device.
Contact us to get your device removed.