Fiesta ST200 2017 ADR Alarm
16 March 2017 | Admin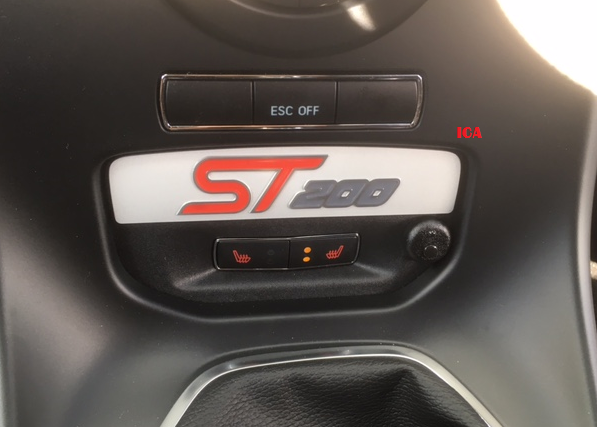 If you own the special edition Ford Fiesta ST200 you will be aware these are very popular to thieves in the Essex area. Protecting your Ford Fiesta ST200 should be the first modification carried out to make sure you keep it. This car is very quick in standard form @ 215 BHP on over boost making it a very quick hot hatch. With its more detailed style It really stands out from the rest.
We offer the most advanced alarm system for this ST200, the system is made by Cobra and it features a small ADR card which is attached to the vehicles keys, if this card is not found by the vehicle when unlocking via the keyless remote or door buttons the alarm will go into a semi - disarmed state. During this period the alarm won't fully disarm or allow the vehicle to start. This means if a key is cloned the vehicle won't get stolen due to the Cobra ADR system stopping the vehicle from starting.
This system is very high security and can't be cloned unlike the original keyless remote working on 433 mhz. This customer wanted some more upgrades, so we added glass break which will trigger to the sound of cracking or breaking glass. And full on board tilt and motion meaning if the car is jacked up or towed away the alarm system will trigger instantly.
The siren features a 118db siren and it has a full internal battery back up meaning it will just keep sounding under attack. The system will protect doors, boot and bonnet along with completely immobilising the vehicle under attack. Remember we are fully mobile and come to you in the Essex area. Why not give us a call and we can discuss your Fiesta ST200 special edition security options, Call Dave on 07525 068291.